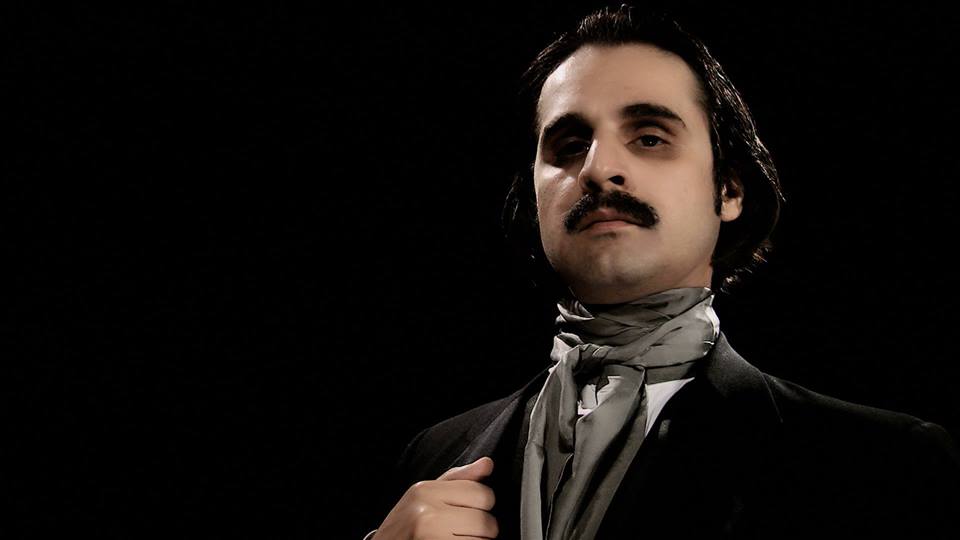 News Release Date:
October 17, 2017
Contact: Hilary Miller
Farmington, Pa. – Edgar Allan Poe rises for a special appearance this October 30! Poe was born in Massachusetts in January 1809. He died in October 1849, but his visage will return at Fort Necessity, portrayed by literary historian Rob Velella.  He will read a combination of Poe's well-known and lesser-known works.  Poe will also explain his reasons for writing the way he did and take questions from those in attendance.
This special evening program will be held at 7:00 p.m. at the Visitor Center at Fort Necessity National Battlefield. Tickets are $10 per person.  The recommended age for this program is 13 and up. Tickets must be purchased in advance as seating is limited.  Tickets will be sold online through 5:00 p.m. on Monday, October 30, as long as space is available.  Tickets may be purchased electronically through PayPal.  Reservations may not be made without a ticket purchase.  Any remaining tickets will be sold at the door.
To pay electronically via PayPal, visit www.paypal.com and send the payment to FriendsOfFortNecessity@yahoo.com.  Please include the following information with your payment: a name for the party, the number of tickets desired, and a phone number or e-mail address to confirm the ticket purchase.
Rob Velella is an independent literary historian and playwright specializing in American literature of the 19th century.  As a scholar, Velella has published articles and presented academic papers on figures as varied as Margaret Fuller, Oliver Wendell Holmes, and Walt Whitman.  Nicknamed the "Prometheus of American literary scholarship," he has taken his research outside of academia by lecturing at various historical sites, libraries, and colleges from Pennsylvania to Maine.  He has worked on museum exhibits at the Boston Public Library and at Houghton Library at Harvard University.  In his ongoing efforts to bring the writers of yesterday back to the readers of today, he has dramatically brought to life literary figures Nathaniel Hawthorne and Edgar Allan Poe, for which he has been featured on National Public Radio and the LA Review of Books.
For more information, e-mail FriendsOfFortNecessity@yahoo.com or call 724-880-3897 Fort Necessity is located 11 miles east of Uniontown on Route 40, the National Road.