For Kids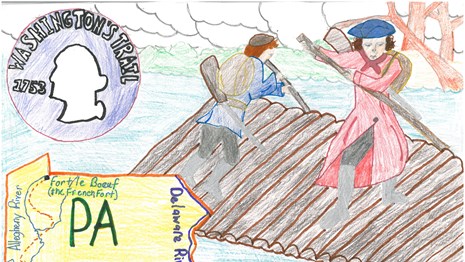 George Washington Art Contest
Art contest entry depicting Washington Crossing the Allegheny River on a Raft in 1753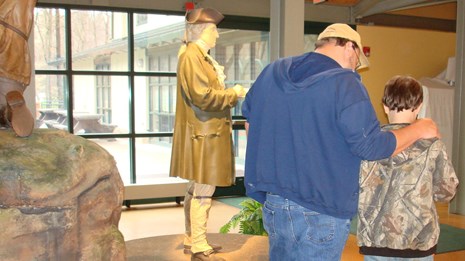 Junior Ranger Program
Kids earn the rank of "recruit," "captain" or "colonel" by completing activities in the Junior Ranger booklet. Designed for children 6-12.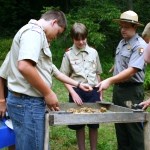 Programs for Scouts
Fort Necessity presents guided programs and self-guided programs for scouts. Learn about the programs offered for Boy Scouts, Girl Scouts and Cub Scouts.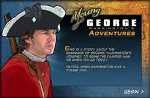 Young George Washington's Adventures
In 1753, the twenty-one year old George Washington is asked to deliver a letter from the Virginia governor to the French at Fort LeBoeuf. It is an important, but dangerous trip through the wilderness. After meeting with the French he returns with their reply.
To learn more about this exciting trip read these comic book style articles.
Last updated: January 3, 2020