News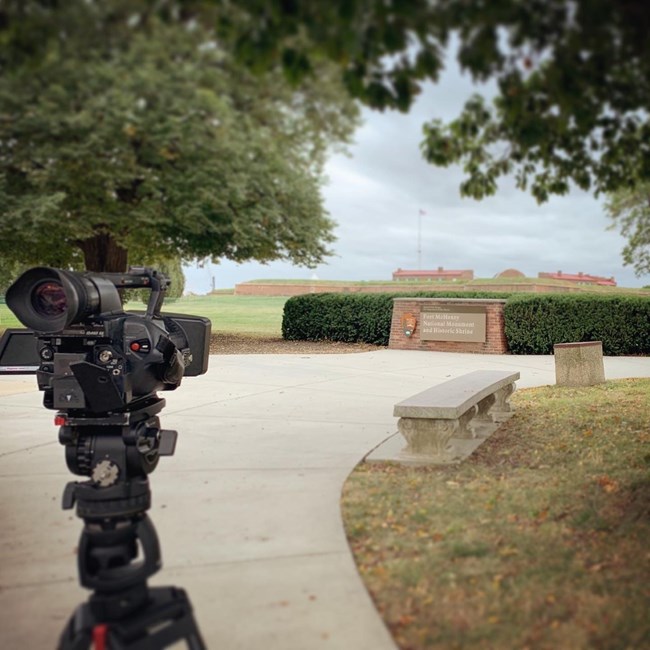 Stay Connected with Fort McHenry
News Releases
Stay up to date with what's going on in the park by browsing our news releases.

Press and News Media
All media inquiries can be directed to Fort McHenry Public Information Officer.
Social Media
Facebook: Receive updates, news releases, photos, videos, events, and live streams from parks and NPS programs. Share your park photos, videos, and experiences with us and the rest of our online community.
Instagram: Get your daily inspiration of photos, videos, and live stories from parks
Twitter: Receive park updates, news releases, photos, and videos from @FortMcHenryNPS
Policies
We treat our platforms as public forums and welcome discussion and debate. Be considerate of differing opinions and do not personally attack others. We will hide, delete, or report comments that break any platform rules. Threats and other illegal activity will be reported to law enforcement.

Our comment policy is enforced on all platforms:

While this is an open forum, it is also a family friendly one, so please keep your comments and wall posts clean. In addition to keeping it family friendly, we ask that you follow our posting guidelines. If you don't comply, your message will be removed.

We do not allow graphic, obscene, explicit or racist comments or submissions, nor do we allow comments that are abusive, hateful or intended to defame anyone or any organization.
We do not allow solicitations or advertisements. This includes promotion or endorsement of any financial, commercial or non-governmental agency. Similarly, we do not allow attempts to defame or defraud any financial, commercial or non-governmental agency.
We do not allow comments that suggest or encourage illegal activity.
You participate at your own risk, taking personal responsibility for your comments, your username and any information provided.
Finally, the appearance of external links on this site does not constitute an official endorsement on behalf of the U.S. National Park Service or the U.S. Department of the Interior.
Photos and Film
Browse our photo galleries for high-quality, public doman images. View the Fort McHenry EarthCam in real time.

Commercial photographers and videographers who wish to work within the boundaires of Fort McHenry National Monument and Historic Shrine should review our Permits and Commercial Use page.
Last updated: July 29, 2023