Natural Features & Ecosystems
A Mosaic of Habitats
The 300 acres of Fort Matanzas National Monument is a mosaic of natural habitats. Working together, the maritime forest, the dune, scrub, and salt marsh ecosystems are able to provide food and shelter for a myriad variety of plants and animals.
Click any of the images below to learn more about the plants and habitats of Fort Matanzas National Monument.

The Coastal Hammock Forest
The oldest and highest part of the barrier island is covered with a forest called a hammock ("shady place") -- an ancient dune on which larger plant species have taken root in the thin layer of decayed remains from pioneer species. Cabbage palm, red bay, magnolia, and live oak provide a canopy under which diverse animal species can thrive.

The Dunes and Ocean Beach
On the ocean side of the island are the sand dunes. Sea oats and other grasses, vines, like beach morning glory, and other salt-tolerant plants grow on the dunes and help stabilize them with their extensive root systems. These plants also provide cover and shade for the few hardy species of animals which live there.

The Coastal Scrub
Between the hammock and the dunes grow dense thickets of scrub live oak interspersed with thick stands of saw palmetto, bay and cedar, and an occasional sabal palm. Sandy and dry, scoured by harsh, salt-laden winds, the scrub is a harsh environment for animals, but a beautiful garden for wildflowers in the spring and summer.

The Estuary and Salt Marsh
On the inside (river side) of the island lie the tidal creeks and marshes of the estuary where salt water meets fresh. This is the most diverse habitat of the island in terms of animal species. Crabs scurry across the mud flats at low tide where clams, mussels, and oysters lie half buried. Herons, egrets, and other birds feed on the rich soup of fish and crustaceans living in the tidal flats and salt marshes.

Geologic Features
When thinking of Florida, geology (let alone active geology) usually does not come to mind first and foremost. After all, geology has to do with rocks, and what are the biggest rocks of all? Mountains! And people certainly do not come to Florida for its mountain scenery. (And if they do, they are sorely disappointed.) However, Florida, like anywhere else, contains bedrock and surficial (surface) geologic features.

Watershed
The lesson watersheds teach us is one of interconnectedness. An action taken in one place may have ramifications elsewhere. Even if we don't live in or adjacent to a park, even if we live many miles away in fact, things we do or don't do can have a direct effect on the well being of that park and its wildlife. If we choose to limit our use of chemical pesticides, herbicides, and fertilizers, and opt to favor organic alternatives instead, that choice alone can potentially reduce the amount of pollutants entering a park's waters.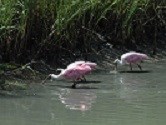 Tidal Zones
A tidal marsh (also known as a "tidal wetland") is a marsh found along rivers, coasts, and estuaries which floods and drains by the tidal movement of the adjacent estuary, sea, and in our case, inlet. These marshes provide food, habitat, and nursey areas for many birds, fish and shellfish.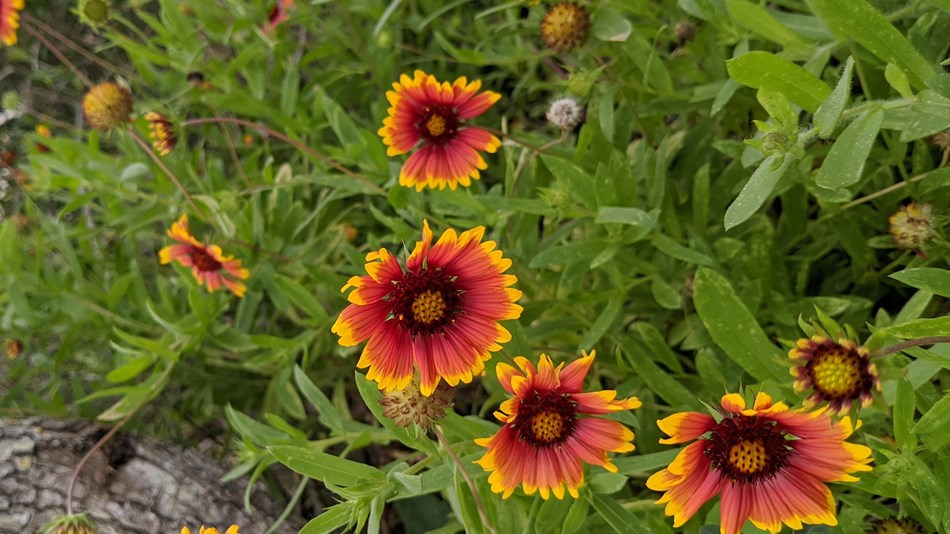 Plants
over 250 individual plant species have been identified here at Fort Matanzas National Monument
Last updated: January 23, 2021