Visitor Centers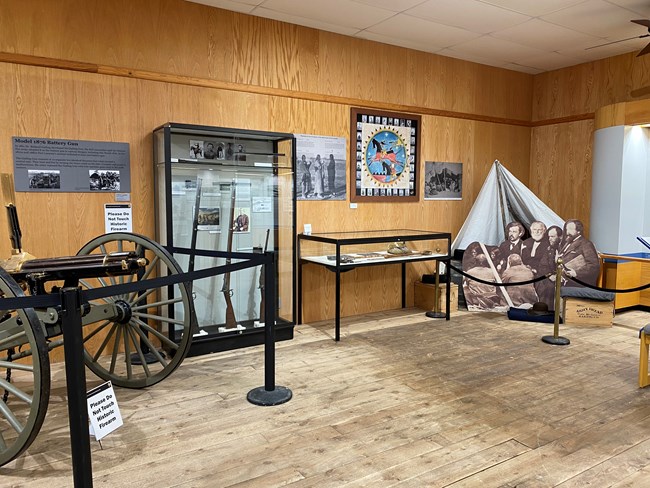 Fort Laramie Visitor Center
Open
8:00 a.m. - 4:00 p.m. Labor Day to Memorial Day.
9:00 a.m. - 7:00 p.m. Memorial Day to Labor Day.
Phone
307-837-2221
Location
Located within the 1884 Post Commissary Building. Follow the paved path from the parking lot and monument directly to the Visitor Center.
Closures
Visitors Center closed annually on Thanksgiving,Christmas and New Years', but park grounds remain open.
Special Programs
18-minute Fort Laramie history video shown daily. Request at the Visitor Center desk.
Exhibits
Artifacts including tools, toys, clothing, uniforms, and weapons relate the varied and influential history of Fort Laramie in the 19th century western frontier.
Available Facilities
Includes visitor orientation, auditorium, museum, and exhibits, as well as the Fort Laramie Historical Association Bookstore.


Last updated: March 28, 2023