Bookstore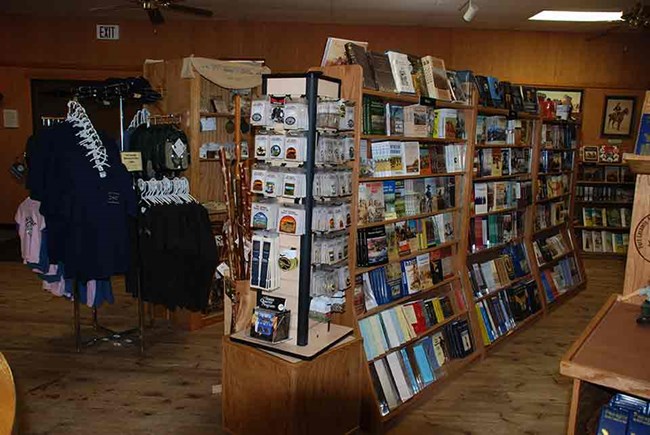 You can find books and gifts for sale in the park Visitor Center. The gift shop and bookstore is operated by the Fort Laramie Historic Association. Every purchase you make directly benefits Fort Laramie National Historic Site - a portion of each sale supports the park's education, interpretive and preservation programs.
Members of the Fort Laramie Historical Association receive a 15% discount on their purchases and members of other Association of Partners for Public Lands (APPL) member organizations receive a 10% discount on all purchases. Check here to see if your favorite public land organization is a member of APPL.
Visit Fort Laramie Historical Association's online bookstore.
Contact the Fort Laramie Historical Association at:
Sheila Muhlenkamp
Fort Laramie Historical Association
Business Manager
965 Gray Rocks Rd
Fort Laramie WY 82212
flha@vistabeam.com
307.837.2221 ext. 3008
FortLaramie.Org
Last updated: March 3, 2015