Pets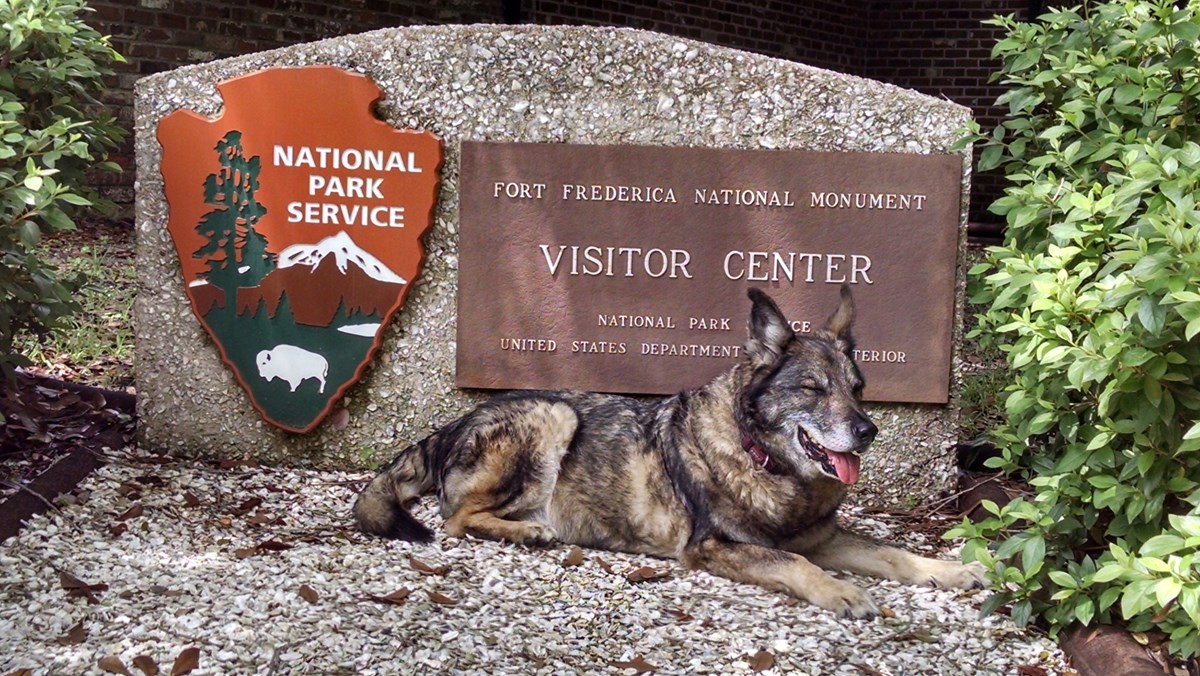 Please click on the information link to find out about National Park Service policy relating to Service Dogs and Emotional Support Animals. While we are dog-friendly at Fort Frederica, we abide by the national policy. All dogs must be on a 6-foot leash, under the owner's physical control at all times, and please clean up any deposits. There are dog waste bag stations at the entrance to the historic area, and at the dinghy dock. There are water fountains for dogs and people on the breezeway porch of the visitor center.
https:// www.nps.gov/planyourvisit/service-animals.htm.

We encourage dogs and their owners to come on out and take a walk in the park!
Fort Frederica's Bark Ranger Program
Check out the park's new Bark Ranger Program! Pick up the program card at the visitor center, do the activities, follow the Bark Ranger rules, and earn a special Fort Frederica Bark Ranger dog tag. The Bark Ranger program was started in other units of the National Park Service a few years ago. Its purpose is to help dog owners and their furry friends have a safe and enjoyable experience at National Park Service sites.

Bark Ranger Activity Card Front
Bark Ranger Activity Card Back
Last updated: May 12, 2020