Archaeology Education in the Park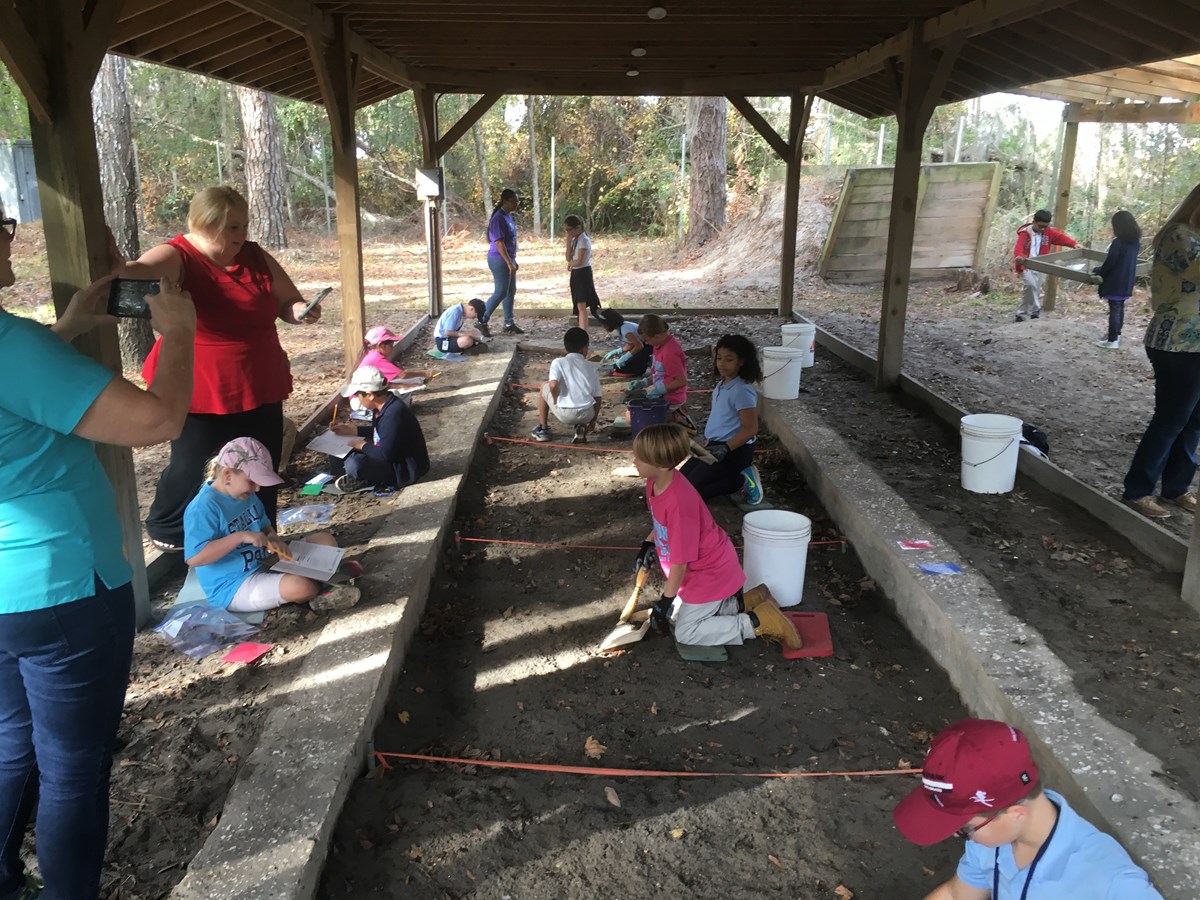 In the summer of 2018 Fort Frederica National Monument rebooted its Archaeology Education Program by hosting two summer camps sponsored by the Friends of Fort Frederica. The younger students learned about excavation techniques at Shiner's Trench, where in the 1950s hundreds of thousands of artifacts were reburied by National Park Service Archeologists. The students used those artifacts to do laboratory studies to learn how Archaeologists use artifacts as clues to tell the stories of years past. The students also learned about colonial life by doing several crafts, such as: weaving, pottery, dyeing, and flint knapping.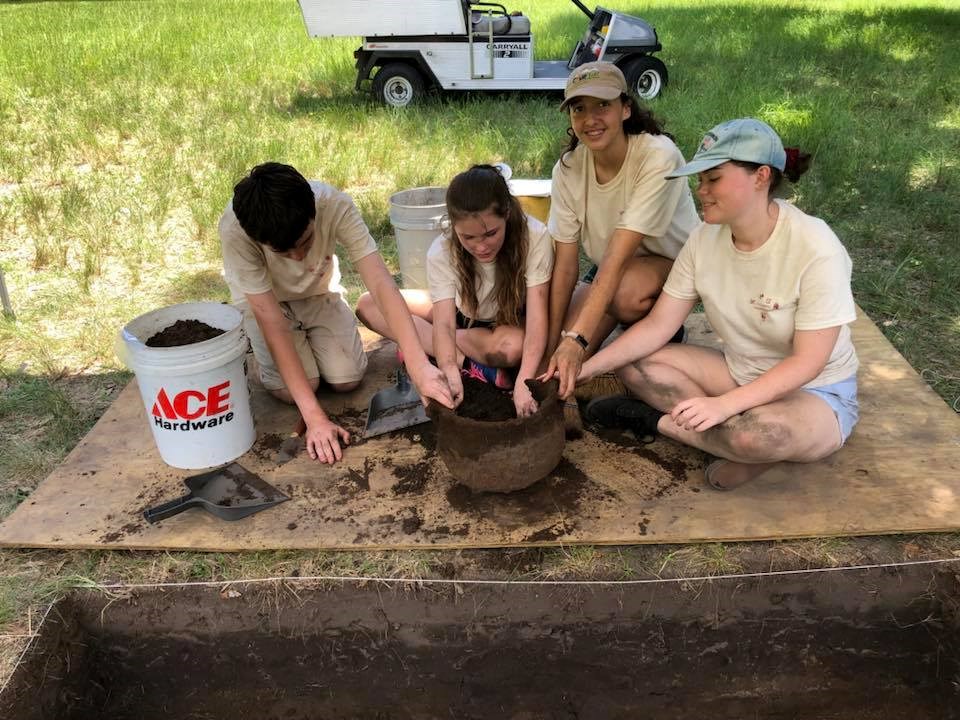 The older students had a special opportunity to participate in an actual excavation conducted under the supervision of a National Park Service Archaeologist. The park has been conducting excavations in areas that were indicated as anomalies during a year long remote sensing survey throughout the park. These camps were well received, and the park plans on continuing and expanding these programs into the future.
Last updated: May 10, 2019