Archaeology Education in the Park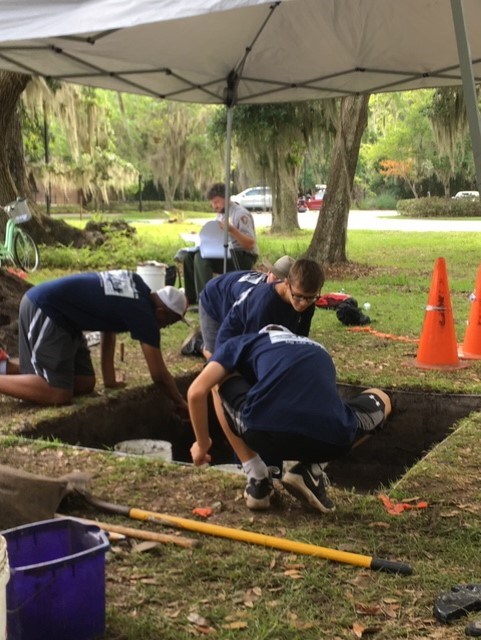 In 1993, with the assistance of professional archeologists, the staff at Fort Frederica began educating local students about the science of archeology: research, excavation, and laboratory work. The program's motto "it's not what you find that is important, it's what you find out" pertains to the fact that while excavation is, of course, crucial, it is lab work and research that shape the story of those who came before us and used the artifact.
We have learned a lot about the people at Frederica, not just the colonists, but also other cultures who used the land before and after the colonial period by studying objects that were left behind; buried under layers and layers of dirt. Studying the layers of dirt, or stratigraphy as it is called, also helps archeologists learn about the past.
After a hiatus, archeology education for Glynn County, GA students returned in 2018. Fort Frederica offers a field trip option for local 3rd
th
and 8
th
grade students that enables students to learn about the history of Frederica through the study of archeology. Archeology education also takes place in the summer. The staff at Fort Frederica, with assistance from the
Friends of Fort Frederica
, began offering Archeology Summer Camp for students in upper elementary school grades and middle school.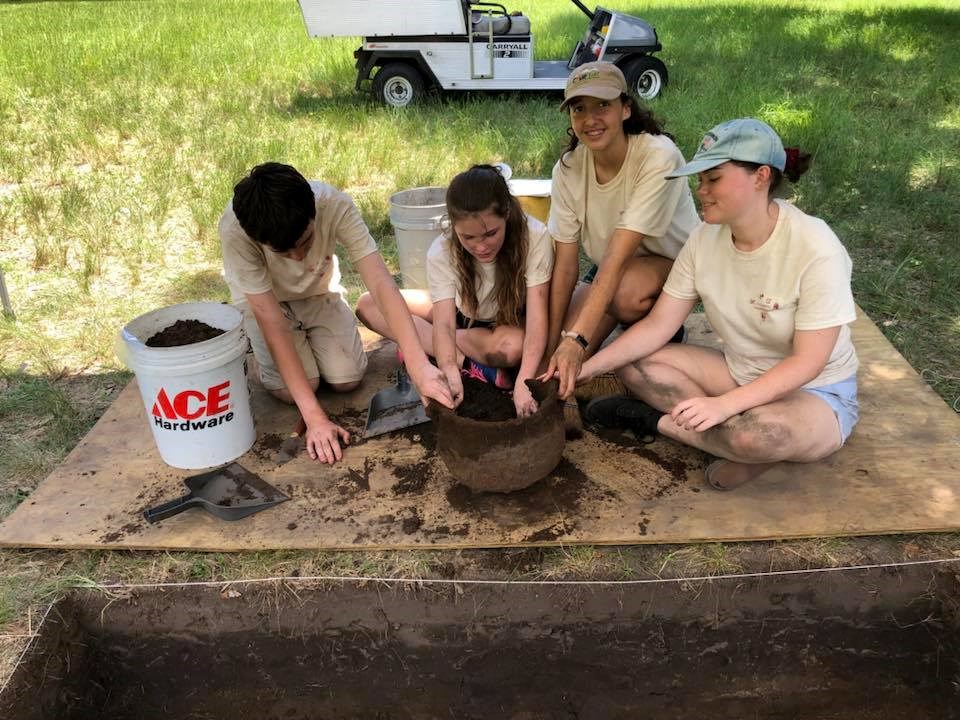 Eighth grade students unearth a metal cooking pot with oysters still attached to the inside. It is one of the largest artifacts to ever be excavated at Frederica. It is on display in the visitor center museum. An experience they will never forget!
Last updated: June 29, 2020