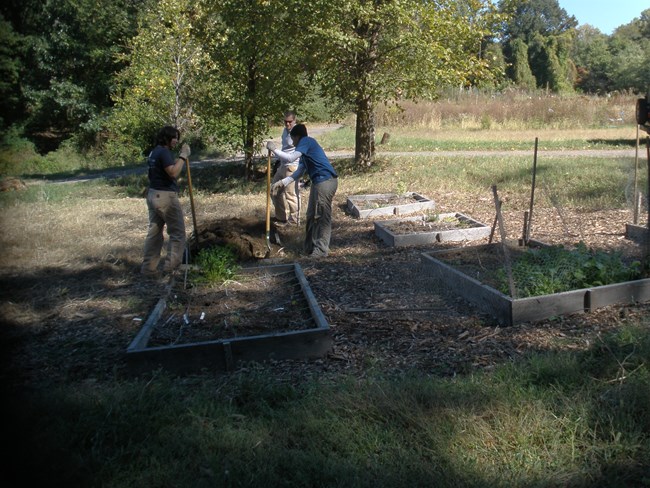 There are many reasons why you might consider volunteering in Fort Dupont Park, and there are a variety of ways in which to help. Perhaps you'd like to see a cleaner local community park Or perhaps you'd like to see the vegetation of this beautiful park restored to its natural state. Maybe you wish to help with the community garden, or enjoy the fresh air and exercise required to maintain our trails. We can always use help with traffic control and other tasks during the popular summer concerts. You might think of other ways to help, as well.
The National Park Service's Volunteers-In-Park (VIP) program was authorized by public law enacted in 1970. Anyone can be a volunteer. Volunteers are accepted from the public without regard to race, creed, religion, age, sex, sexual orientation, national origin, or disability.
For volunteer information contact the Fort Dupont Activity Center at 202-426-7723. Projects are available for individuals and groups of any size!