Volunteer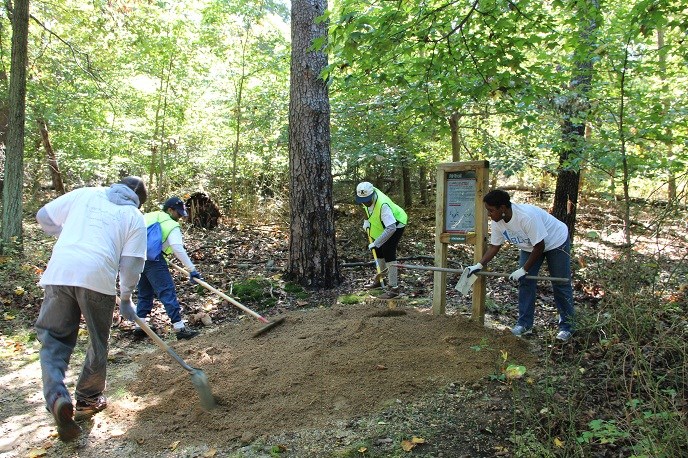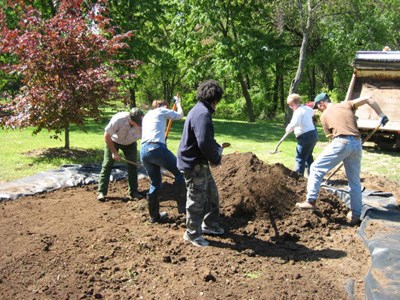 Volunteers-In-Parks (VIPs) are an important part of National Capital Parks-East. Each year we benefit from the efforts of hundreds of VIPs who assist us with a variety of projects and tasks; including garden and trail maintenance, visitor services and interpretation, historic buildings maintenance and preservation, and archival letter transcription.

For more information on volunteering at National Capital Parks - East, please contact the Partnerships, Volunteer and Youth Programs division by email: NACE_Volunteers@nps.gov, by phone: (202) 437-7518, or via the Volunteer Interest Form.

For information on the Volunteers-In-Parks program nationwide, visit www.nps.gov/volunteer.
For information on volunteer opportunities nationwide, visit www.volunteer.gov/gov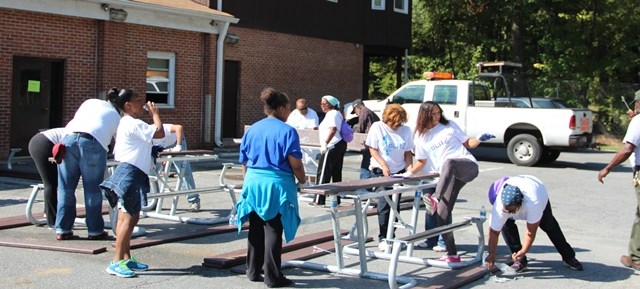 VIP Program Mission
The National Park Service Volunteers-In-Parks Program (VIP) was authorized by Public Law 91-357 enacted 1970.
The primary purpose of the VIP program is to provide a vehicle through which the National Park Service can accept and utilize voluntary help and services from the public. The major objective of the program is to utilize this voluntary help in such a way that is mutually beneficial to the National Park Service and the volunteer.
Volunteers are accepted from the public without regard to race, creed, religion, age, sex, sexual orientation, national origin, or disability.
Current Volunteer Opportunities
Search Filters
By Park
By State/Territory
By Event Type
Last updated: May 12, 2022