Visitor Center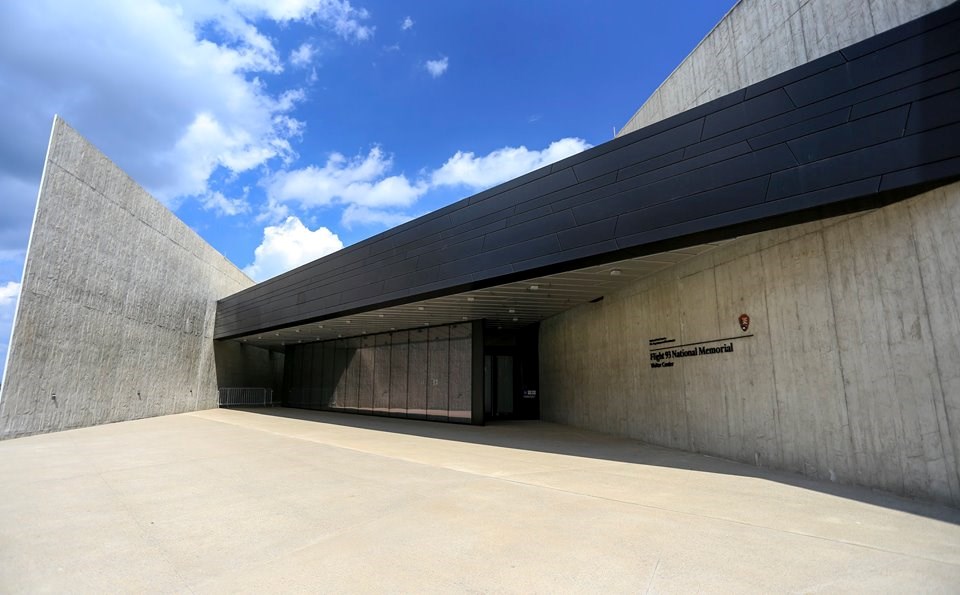 Flight 93 National Memorial Visitor Center
Information Desk
Visit the information desk and talk with a park ranger to find out more about the memorial. The ranger staff will be able to provide an overview orientation and options on visiting the memorial. Pick up a map to navigate roads and trails.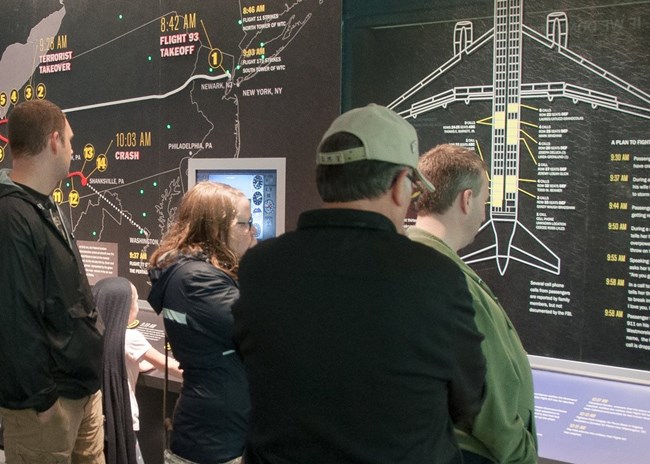 Exhibit
The visitor center features a permanent exhibition that focuses on the Flight 93 story within the context of the larger terrorist attack. Visitors are welcome during regular hours to a self guided experience around artifacts, multi-media, and inter-active exhibits, that begin early on the morning of September 11, 2001. The exhibit recounts the story of the passengers and crew members and describes how the response and investigation following the crash. Please plan between 45 minutes to one hour to explore the exhibit space.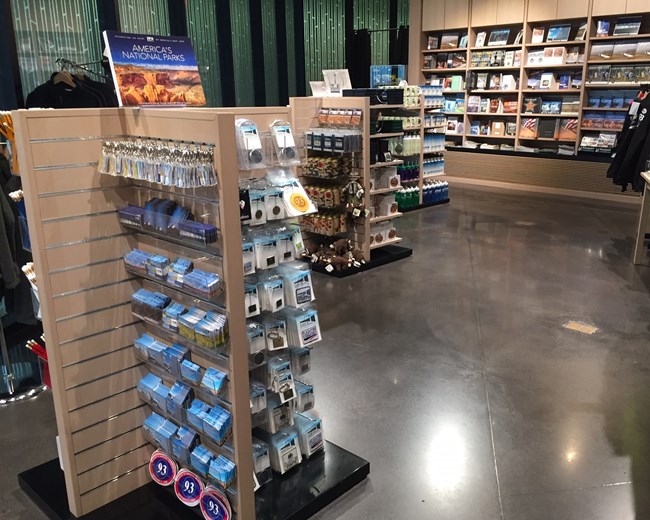 Bookstore
The book store is operated by Eastern National, a non-profit tax exempt organization which currently operates retail outlets in 30 States, offering products, publications, and services to visitors of National Parks. Eastern National is recognized by Congress to aid the National Park Service in their mission of education and service. All items offered have an educational merit, with a portion of the proceeds supporting National Park Service interpretation, education, and visitor service programs.

For additional information contact the store by phone at (814) 893-6565. Some items from the store and other National Parks are available at the eParks bookstore.
Last updated: August 3, 2021