Operating Hours & Seasons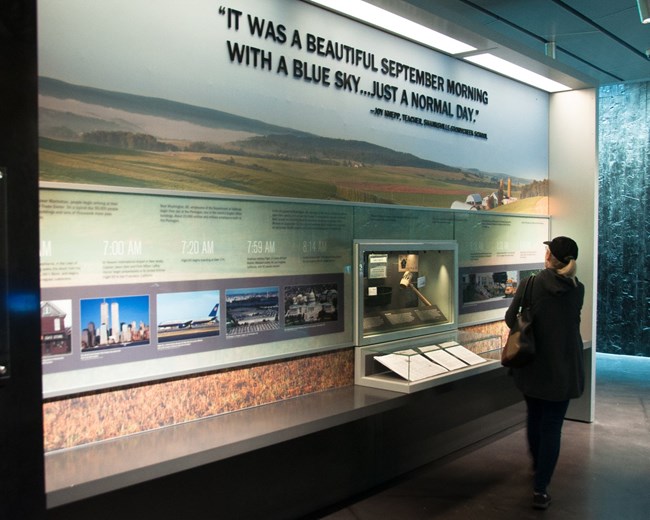 Memorial Grounds
Grounds are open sunrise to sunset, year around, including all holidays, weather permitting. Please be aware that adverse weather conditions may result in delayed openings and closures.
Visitor Center Hours
Open daily 9am - 5pm
The Visitor Center including the exhibit and bookstore is open daily throughout the year.

Exceptions: Closed on New Year's Day, Thanksgiving Day and Christmas Day
Seasons
Fall-Winter Generally, cooler weather starts in September with warm days and cool nights. The first snowfall of the season occurs by mid-October and extends through late March to mid-April. Throughout most of the winter, the daytime temperatures range in the mid-20s to 30s, with periodic warming in the 40s and 50s. It is often windy and wind chill is a major factor. Be prepared for adverse winter conditions: wind, snow, and ice. The average annual snowfall is approximately 80 inches for Somerset County.
Spring-Summer May is more predictable for warmer weather with daytime temperatures in the 60s and 70s. July and August are seasonably warm for the area with high humidity and temperatures in the high 80s or 90s.


Last updated: June 20, 2021