Memorial Plaza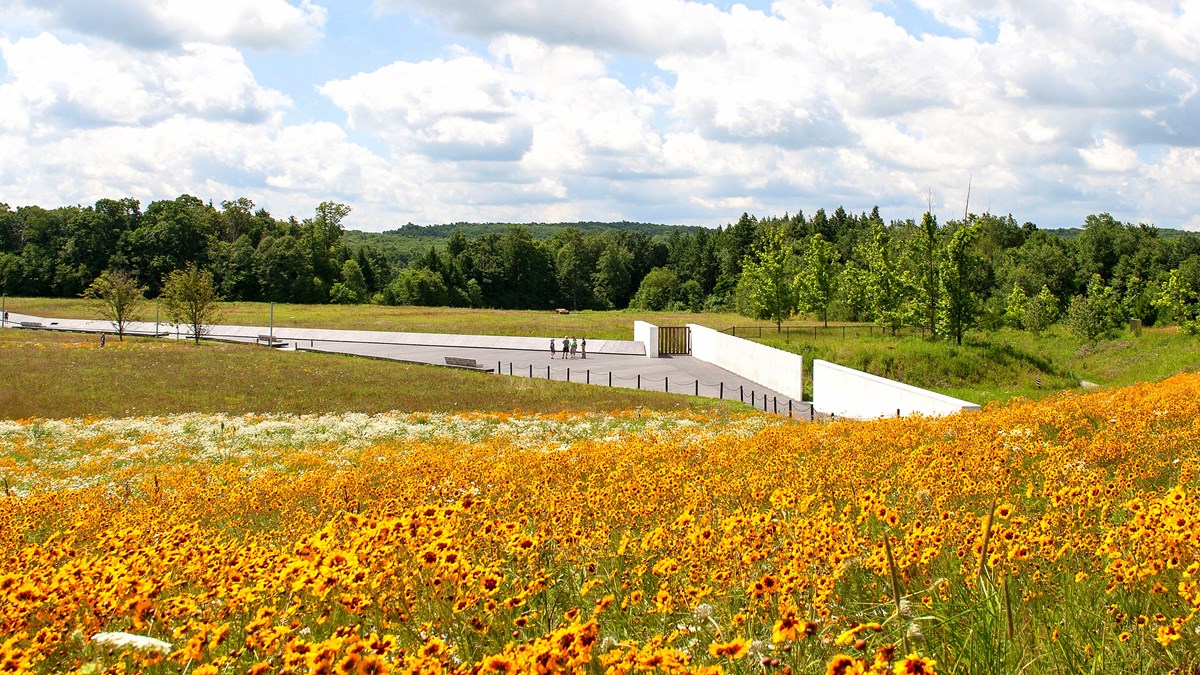 Memorial Plaza
The Memorial Plaza is the quarter-mile northern-boundary to the crash site, which is the final resting place of the passengers and crew members. A visit here culminates at the Wall of Names, which features forty white polished marble stones inscribed with the names of the passengers and crew.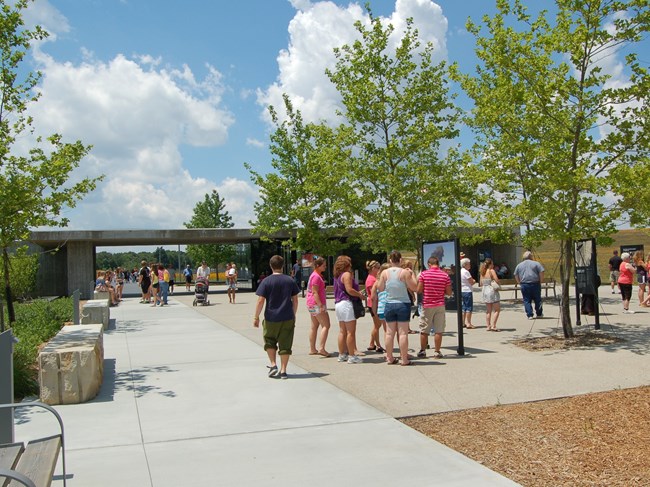 Forecourt and Visitor Shelter
A gateway to the Memorial Plaza, the forecourt and visitor shelter mark the approach toward the crash site and landscape that serves as final resting place for the passengers and crew. The forecourt hosts six outdoor signs that share the September 11, 2001 story of Flight 93. The shelter provides a location for visitors to leave messages, ask park rangers or volunteers questions, and temporarily escape inclement weather.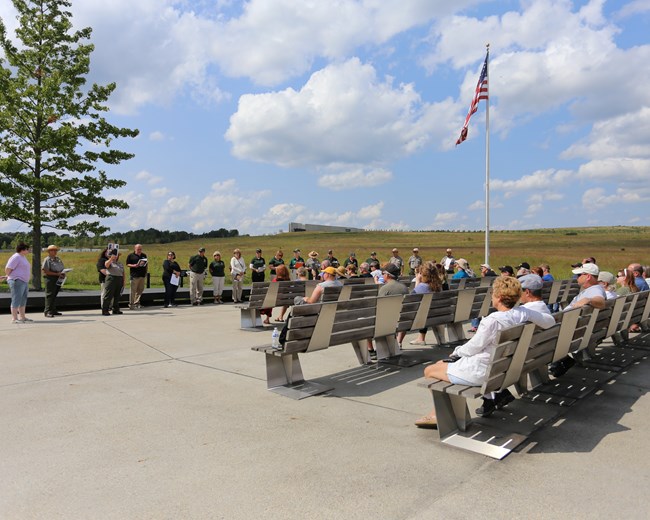 Flagpole and Benches
Located beside the Memorial Plaza Visitor Shelter, the flagpole and benches are a meeting point for scheduled ranger programs (unless otherwise noted). Programs begin Memorial Day weekend and are offered daily through Labor Day weekend. For the latest schedule, check the memorial calendar before your visit. This area is also designated for wreath laying ceremonies for visitors who have a permit.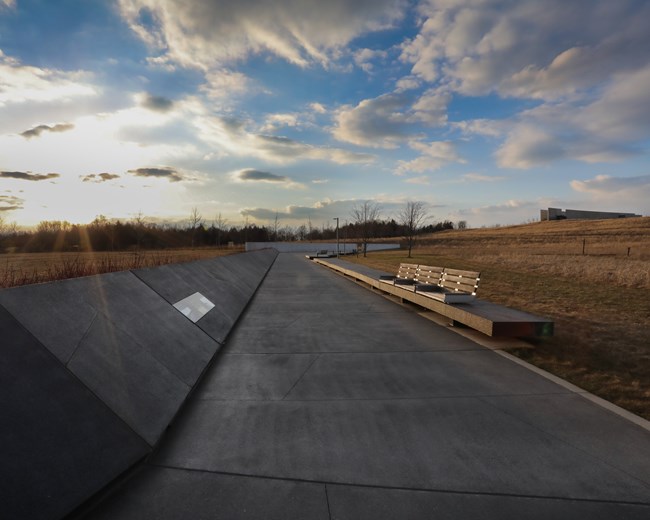 Plaza Walkway
The Memorial Plaza extends one quarter mile alongside the area where Flight 93 crashed on September 11, 2001. Ten years later, after the dedication of the permanent memorial in September 2011, this walkway replaced a security fence that protected the crash site, debris field, and ultimatley, the resting place of the forty passengers and crew. Today the Memorial Plaza allows visitors a walk beside this hallowed landscape.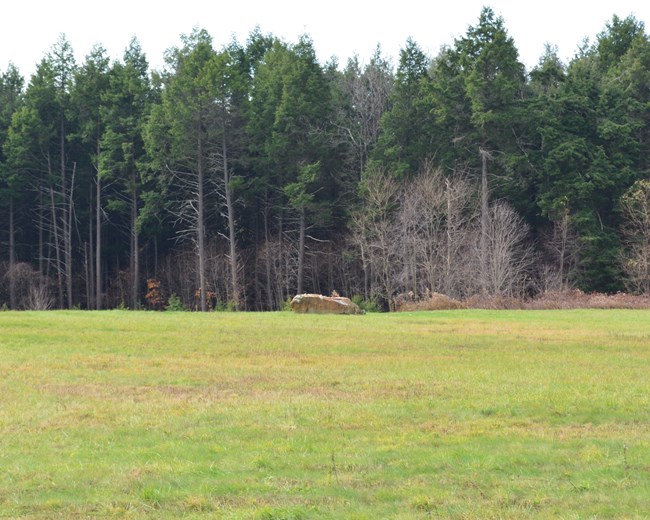 Hemlock Grove and Impact Site
A walk along the Memorial Plaza provides visitors the opportunity to view the impact site and a grove of eastern hemlock trees that were damaged as a result of the Flight 93 crash. A visible gap in the tree line serves as a lasting "scar" from where over 80 damaged trees were removed.

Near the base of the hemlock grove sits a native 17.5 ton sandstone boulder, placed in 2011 to indicate the edge of the impact site. During the 2001 crimescene investigation, the FBI methodically excavated the impact site over thirteen days. The crater was later backfilled in October, 2001 at the direction of the local coroner. Today the impact site and grove is closed to the public. Families of the passengers and crew of Flight 93 have access to visit this final resting place.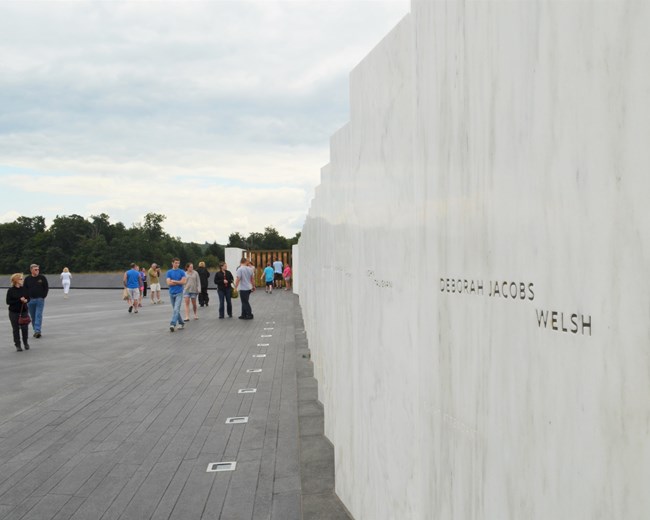 Wall of Names
Located underneath the flight path and final approach of Flight 93, the Wall of Names is constructed from white marble. Forty individually selected and polished marble stones are inscribed with each of the passenger or crew member names. Black granite denotes the flight path. From the Ceremonial Gate, constructed of hemlock wood, visitors can look down the flight path to the last piece of granite etched with the time of the crash and the impact site marked by a distant sandstone boulder.
Last updated: May 12, 2020