Pets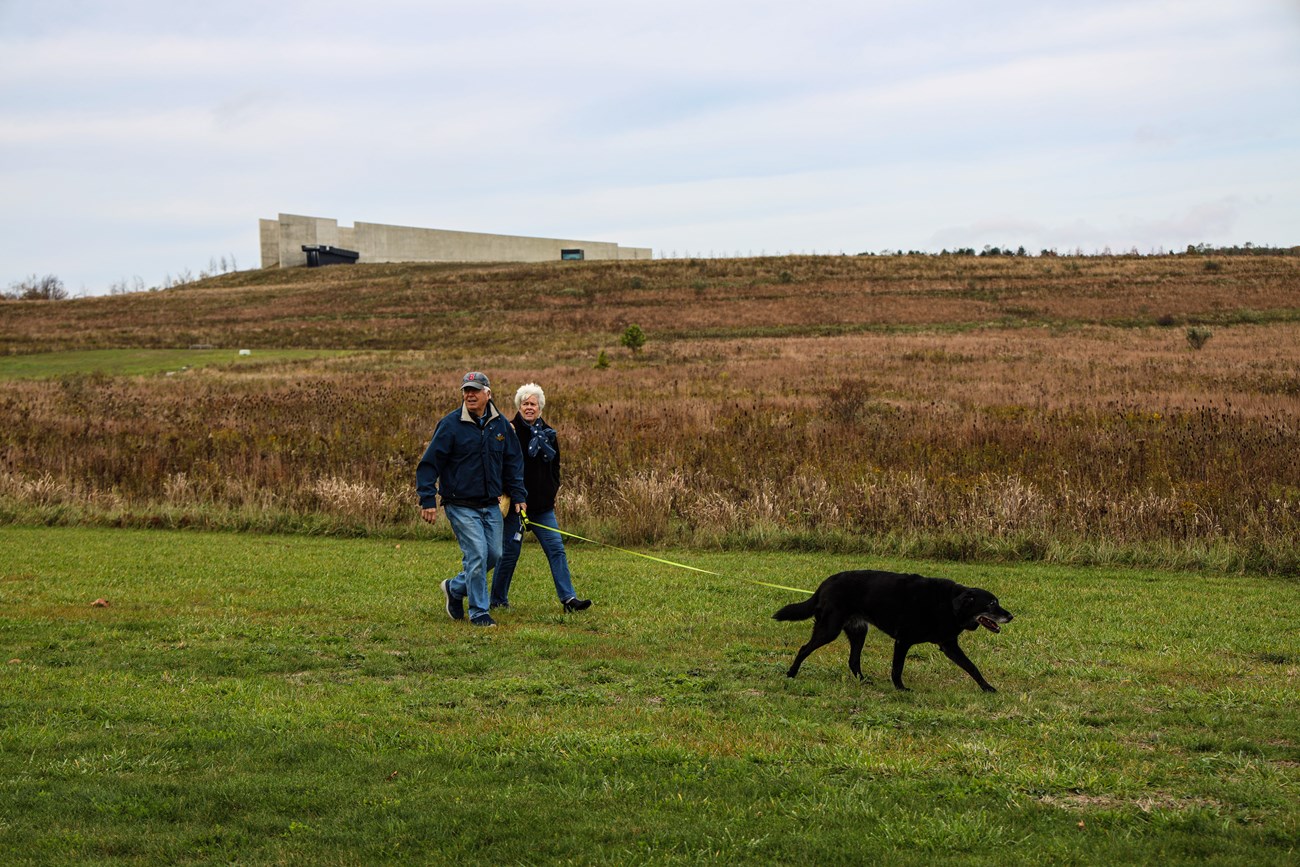 What to Know When Visiting With Your Pet
Pets must be kept on a leash no longer than 6 feet at all times.
Pets may not be left attended at any time.
Collect and dispose of pet waste. Pet waste can pass diseases to local wildlife and can be a hazard for other visitors. Trash receptacles are available at the bathrooms.
Remember to check yourself and your pets for ticks.
Tower of Voices:
Pets are permitted on all walkways at the Tower of Voices
Visitor Center Complex:
Pets are permitted in and around the parking lot area
Memorial Plaza:
Pets are permitted in and around the parking lot area
Pets are permitted on the grass walkway that runs parallel to the Memorial Plaza walkway--this walkway leads to the end of the Memorial Plaza and allows you and your pet to view the Wall of Names from a slight distance
Trails:
Pets are permitted on all gravel hiking trails, including:

Western Overlook Trail
Allée
Trail of Rememberance
Visitor Center Complex:
Pets are not permitted inside the Visitor Center or Learning Center
Pets are not permitted on the Flight Path Overlook
Memorial Plaza:
Pets are not permitted in the area of the interpretive panels
Pets are not permitted inside the visitor shelter
Pets are not permitted on the Memorial Plaza walkway
Pets are not permitted at the Wall of Names or on the Flight Path Walkway
Last updated: July 19, 2022