Teach to Remember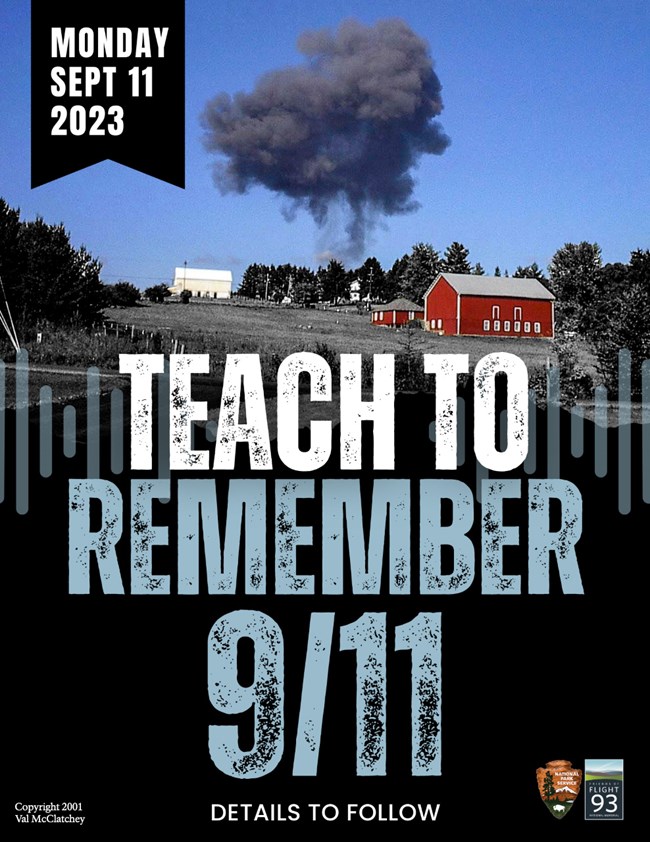 TEACH TO REMEMBER - Virtual Day of Learning for September 11
To assist educators in overcoming the challenges of teaching 9/11, and to inspire the next generation with the Flight 93 Story, we have created programming that can be used in grades 6-12 throughout the globe. The virtual program will be a mix of pre-recorded lesson plans, live stream of the Memorial Service, Moment of Remembrance as well as interactive sessions with rangers.
Virtual Event for Grades 6-12
Take a Guided Tour of the Memorial
Investigate the Flight 93 Story
Join Us Live for a Memorial Service at 9:50 AM ET
Sessions available Eastern and Pacific Time
REGISTRATION
*Online registeration will open soon for you to join us for a full virtual day of learning, 'Teach to Remember' and to watch the ceremony livestream to your classroom on Monday, September 11, 2023.
All programs are being held virtually.
The virtual event, Teach to Remember 9/11, is

*Registration will open soon for you to sign up your classroom.
Last updated: May 22, 2023