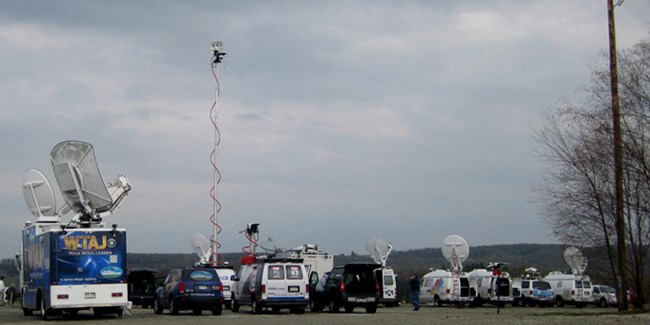 News Releases
Stay on top of the latest developments through recent media releases.

Press Kits
Need basic information concerning the story of Flight 93 and the national memorial? Covering a special event? Explore what our Press Kits have to offer.
General Press Kit
September 11 Observance Press Kit
Plant-A-Tree at Flight 93/National Park Week
Social Media
Join the conversation through Twitter, Facebook, and YouTube.