Horseback Riding
Limited horseback riding is available within the boundaries of Florissant Fossil Beds National Monument.
Horseback riders must pay the daily entrance fee at the visitor center or possess an annual pass. Pets are prohibited.
Riding on any trail or in developed areas is prohibited. Ride dispersed; do not create new trails.
Florissant Fossil Beds is only open to the public for day use. Park access is prohibited during closed hours except by permit.
Horseback riders must park their horse trailers at the designated pull located on Lower Twin Rock.

See the following map of areas where horseback riding is prohibited.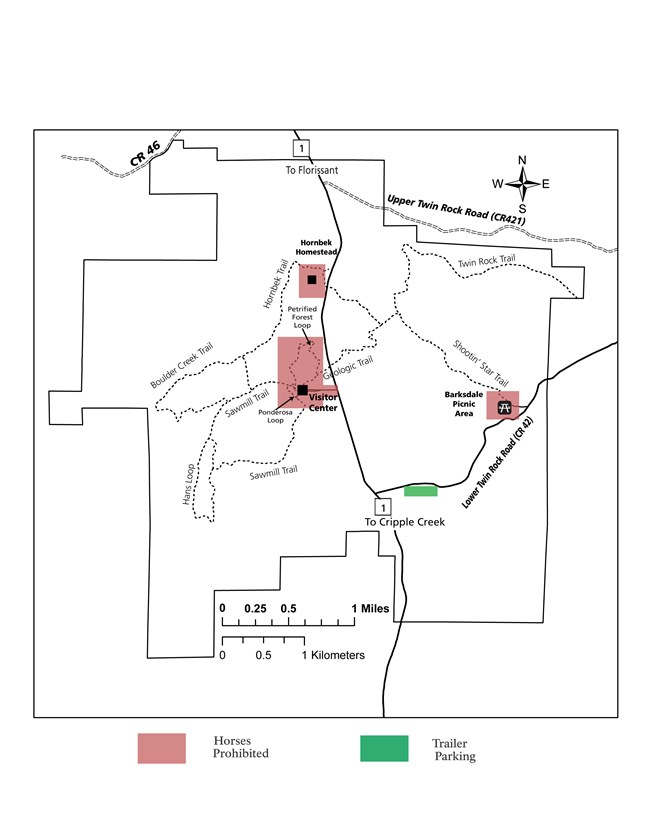 Last updated: September 23, 2022