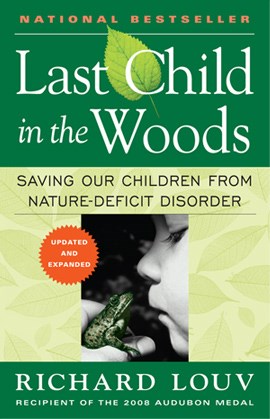 No Child Left Inside Weekend Kick - Off and Movie Premiere
Friday, September 25, 2009
On September 25th, 2009, there will be a free, kick-off event to No Child Left Inside weekend at the Ute Pass Cultural Center from 5:30pm – 8:30 pm. Local land agencies and outdoor organizations will be onsite with exhibits for families to learn about the activities you can participate in at their sites during the weekend and throughout the year.
In addition, Florissant Fossil Beds will be hosting a 1 hour premiere of the new Ken Burns documentary "The National Parks - America's Best Idea". The 1 hour film is a preview of the six-part, 12-hour film that traces the history of the national parks system and the concept and value of preserving public lands for this, and future generations. Ken Burns is among the nation's highest-profile documentary film makers since his 2000 series The Civil War created a sensation and changed the way modern documentaries are made. His other films include Baseball (1994), Jazz (2001) and The War (2007). The National Parks film series includes what Burns believes is the most stunning cinematography in Florentine Films' history.
Exhibits will be open from 5:30 – 8:30 with the premiere of the documentary at 7 PM. Refreshments will be provided by the Friends of the Florissant Fossil Beds National Monument.
No Child Left Inside Weekend
Saturday, September 26, 2009
Florissant Fossil Beds Junior Ranger Day, Public Lands Day, and Fee Free Day
Saturday, September 26th, 2009, will be a day of celebrating your publicly owned lands and getting your family out in nature. Agencies of public lands, such as the National Park Service, or the United States Forest Service, will have a variety of informational activities to help celebrate your public lands. The National Park Service will help celebrate by having this day as its annual Free Fee Day. Normal entrance fees will be waived for visitors all day. This will be an excellent opportunity to visit Florissant Fossil Beds National Monument, or, if you have visited before it will be an excellent day to re-visit. The Monument will be open from 9:00 a.m. to 5:00 p.m. with Ranger programs scheduled during the day. In addition, to honor No Child Left Inside Weekend, the Monument will be offering special programs for kids so they can earn a patch or badge and become a Junior Ranger Day.
To reach the Florissant Fossil Beds National Monument, travel 35 miles west of Colorado Springs on Highway 24. At the town of Florissant, turn left onto Teller County #1, and travel 2 miles south to the Visitor Center. For additional information call 719-748-3253.