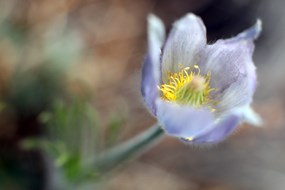 The word "Florissant" is actually a French word meaning "flowering" or "blooming." Although the valley was actually named after Florissant, Missouri by an early settler, the name is fitting in that the summers often bring blankets of beautiful wildflowers into the mountain meadows and forests.

With a mixture of forests and meadows, shrubs and wildflowers, Florissant provides wonderful opportunities to experience and learn about Montane ecosystems.

Florissant Fossil Beds National Monument has an herbarium containing most of the species found in the park. If you are interested in learning more about the herbarium please click here.

Disclaimer: Many wildflowers have different common names, but only one scientific name; therefore, some of the wildflowers you see may have different names than what you know them to be. Additionally, these are only a handful of the ones you may see.