Songs for Junior Ranger Album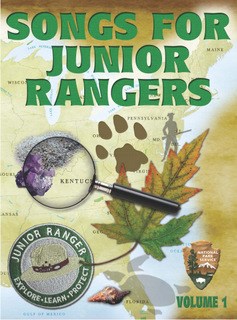 The Album
Take a musical journey to our national parks. "Songs for Junior Rangers" has 20 songs that will transport you to the middle of a redwood forest or to meet the famous Tuskegee Airmen of World War II.
Along this journey you will enjoy all kinds of music from hip hop to reggae to blues and even a sea shanty.
Park Rangers that Rock
Did you know that Park Rangers rock!!! There is even a national park area set aside just for music called New Orleans Jazz National Historical Park. The album was produced by the National Park Service and involved many musician rangers.
Who Helped Make the Album
Kids, celebrity musicians, and a lot of musicians from the New Orleans area helped make the album. The National Park Foundation, Friends of the Florissant Fossil Beds, and Colorado Outdoor Education Center helped fund the album. Eastern National is helping distribute the album.
Where Can I Find the Music:
You can hear the songs on this website, or download some, or you can purchase the album through the Eastern National bookstore.
Last updated: August 16, 2022