Florissant Fossil Beds National Monument - Charlotte Hill (U.S. National Park Service)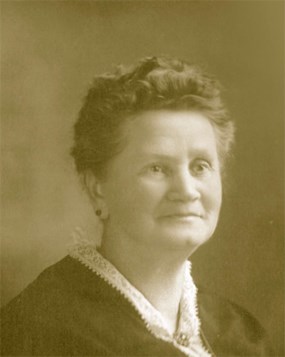 Women played an important role in the early days of Florissant. Charlotte Hill was a pioneer and homesteader here in the late 1800s. Born in Indiana, she came west and at 13 married Adam Hill in Colorado City in 1863. While raising seven children and ranching with her husband, this remarkable woman collected fossils, and helped unveil Florissant's place in world fame. Several paleontologists credited Mrs. Hill with valuable finds. Her husband Adam helped Dr. Scudder in his excavations.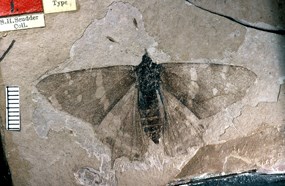 Charlotte Hill's finds included the famous prodryas Persephone butterfly, one of the finest fossils ever found at Florissant.
Last updated: February 24, 2015