Geology (Unit 2) - Wall Mountain Tuff
Following the uplift of the ancestral Rocky Mountains during the late Paleozoic, most sediments deposited before that time were eroded. This formed deep valleys by the Late Eocene.
Into these deep valleys the Wall Mountain Tuff was deposited. The Wall Mountain Tuff formed from the cooling of an enormous pyroclastic flow originating from a caldera near Mount Princeton, 50 miles west of Florissant. The landscape of the Florissant area would have been devastated following the eruption that created the Wall Mountain Tuff about 37 million years ago.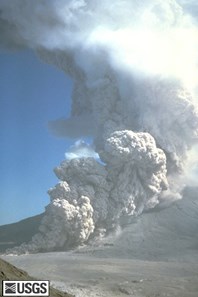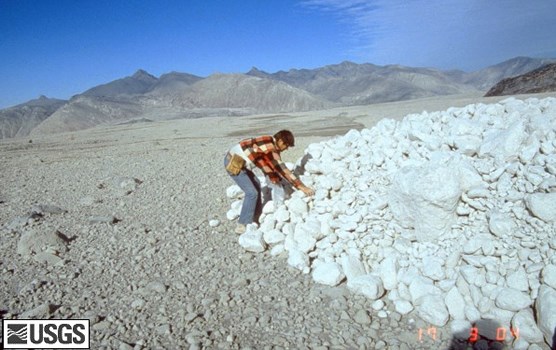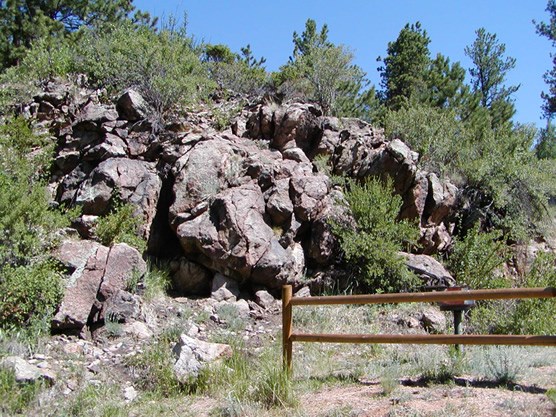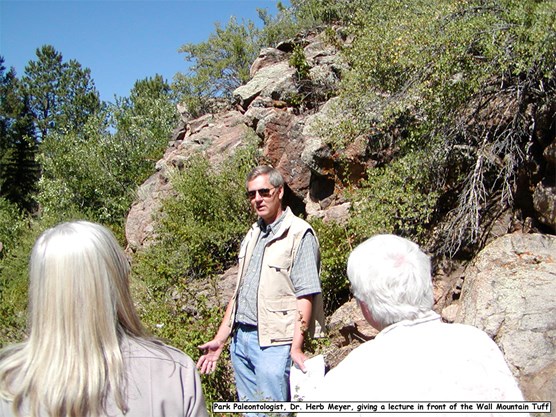 Last updated: February 24, 2015