Saxton House Tours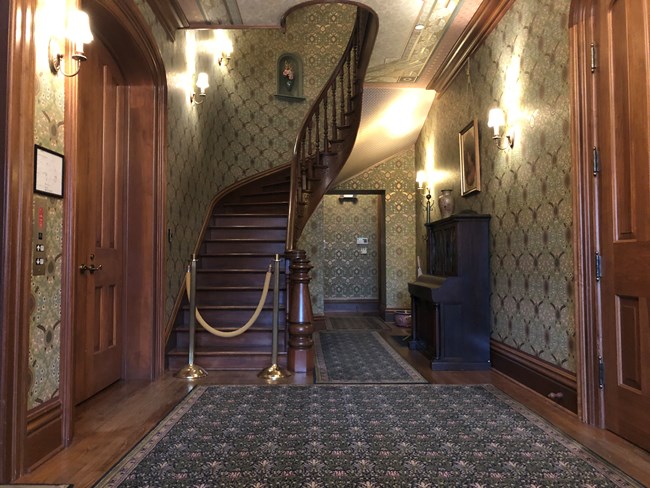 Allow a knowledgable docent or park ranger to guide you through the former home of Ida and William McKinley. Through learning the story of this former First Lady, you'll be able to understand the difficult and public position most First Ladies have found themselves in.
Guided Tours of the Saxton House leave from the Education Center at the top of every hour begining at 10:00am. The last tour leaves at 3:00pm. Tours are about 45 minutes in length.
All three floors of the Saxton House are accesible by elevator. The tour does require standing for long periods and moving from room to room.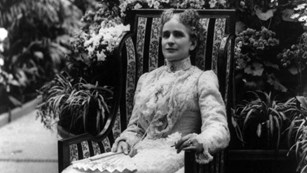 Ida McKinley
Ida McKinley proved to be influential in her role as First Lady, despite frequent hardship and history's portrayal of her as an invalid.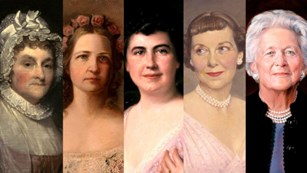 First Ladies of the United States
Over 47 women have held the role of First Lady as of 2017. Who are they?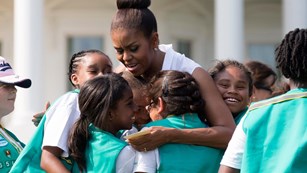 Girl Scout Programs
Girl Scouts have a long connection to First Ladies and we celebrate that here by helping visiting troops earn patches.
Last updated: March 4, 2020