City National Bank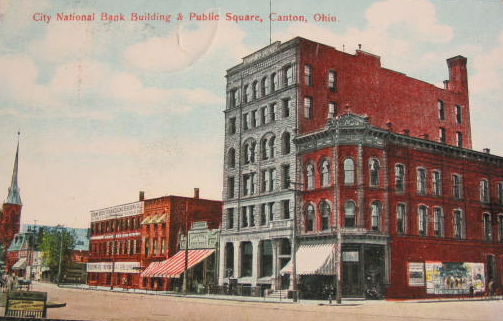 Home of the National First Ladies Library
History
Like the Saxton-McKinley House, the City Bank Building has been restored to reflect its original design and decor. As a young woman, Ida McKinley was both a teller and manager at her father's bank; however, the Saxton's owned Stark County Bank, rather than City National Bank. Constructed in 1895, City National Bank is a six-story masonry Richardsonian Romanesque Revival style building. The building was constructed in a "U" shape, which allows for a skylight. The skylight overlooks the location of the original teller's station. The glass ceiling and floor tiles also allow the sun to light the lower level of the bank building.
By 1916, City National Bank ranked fourth among Canton's major banks with assets of $2.8 million. In 1923, the City National Bank was absorbed by another bank. When the bank closed and the building was abandoned, the historic structure fell into disrepair. However, it was rescued by Marshall Belden, Jr. (the grandson of Mary Saxton Barber, Ida Saxton McKinley's sister) and became part of the National Register of Historic Places in Stark County, Ohio, on July 15, 1982. The bank building was gifted to the National First Ladies Library in 1999.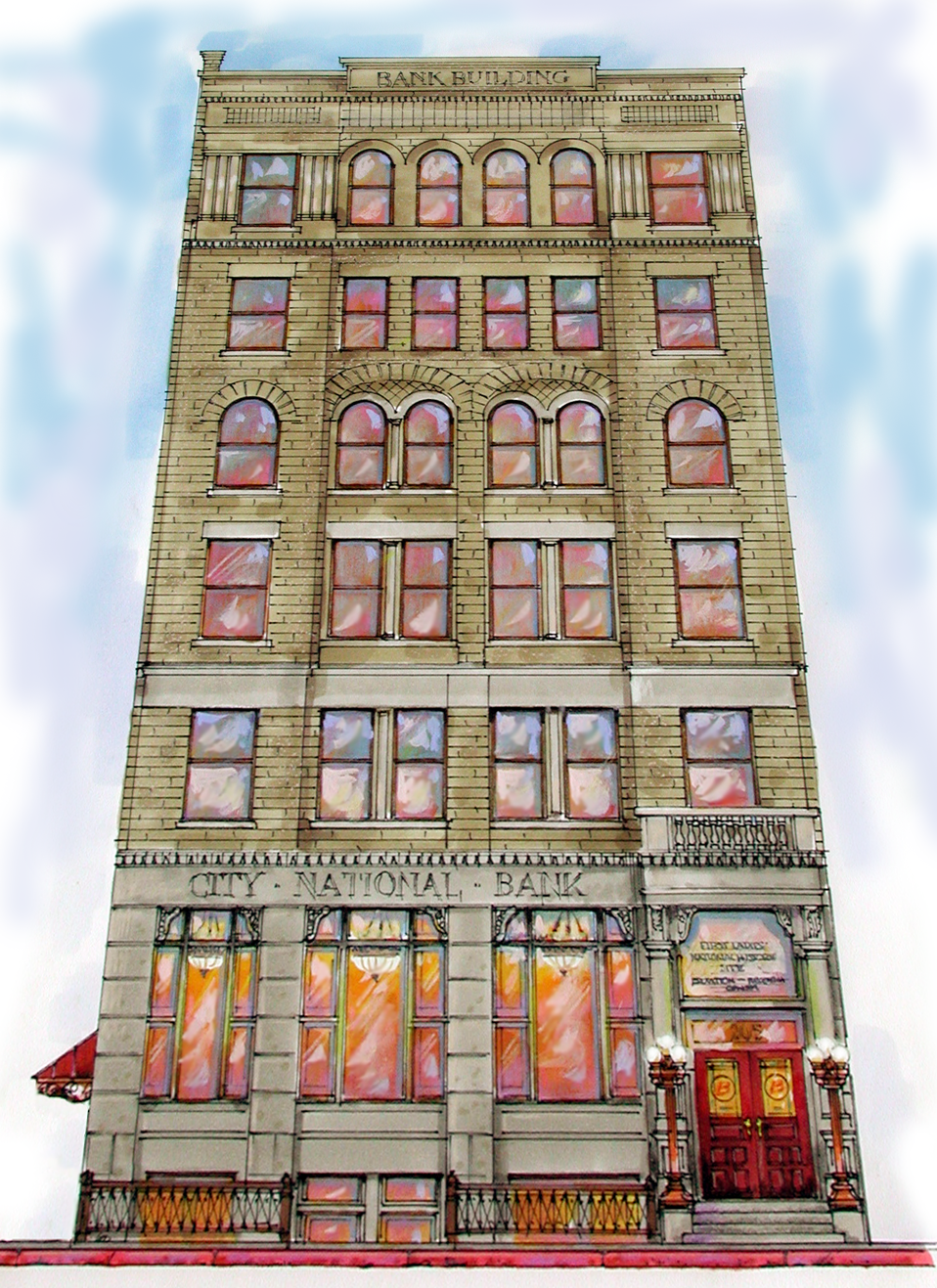 Restoration
The interior of the bank was restored to its original design. While the teller's booth, light fixtures, and wallpaper are not original to the building, they were chosen according to how the bank may have originally been decorated. The design of the light fixtures mimic those in the Chicago Public Library, as the buildings were constructed around the same time.
While the majority of the building has been reconstructed to reflect the Victorian period, the bank's windows, doors, and marble are original. Two of the original doors show glass etchings of "City National Bank." The glass in the windows was replaced, and the original panes were being stored; however, when the National First Ladies Library took ownership of the building, the original glass was reinstalled. The age of the windows is reflected in the imperfections of the glass.
Now, the City National Bank building houses the Education Center of First Ladies National HIstoric Site and the National First Ladies Library. The first floor is open to the public and has a small, rotating exhibit and film; the lower level houses the theater. The second floor contains the research library, which is available to guests by appointment only. Lastly, floors 3-6 are offices and collections/archives storage. Each floor is dedicated to an Ohio first lady, as there have been seven.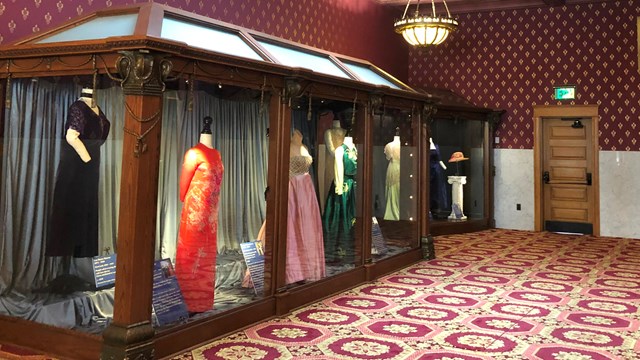 Visit the Education Center
Learn about the other First Ladies in the museum.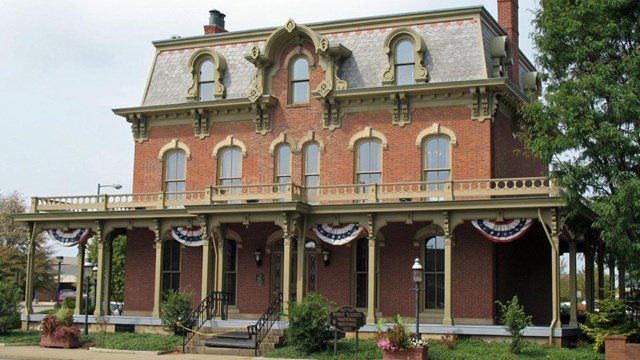 Saxton-McKinley House History
Aside from being a beautiful Victorian building, the Saxton-McKinley House is the last remaining home with direct ties to the McKinleys.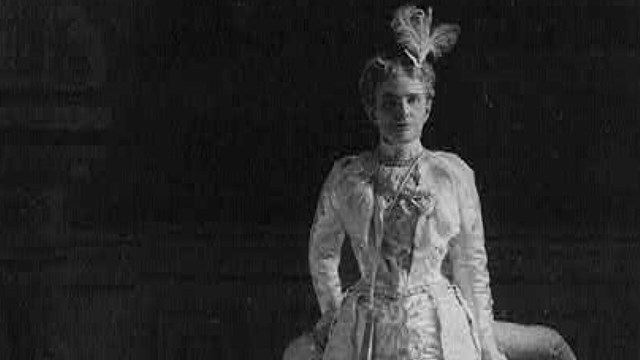 History and Culture
Learn more about the lives and legacies of the first ladies, the historic buildings at the park site, and our museum/archival collection.
Last updated: May 5, 2021