Every Kid Outdoors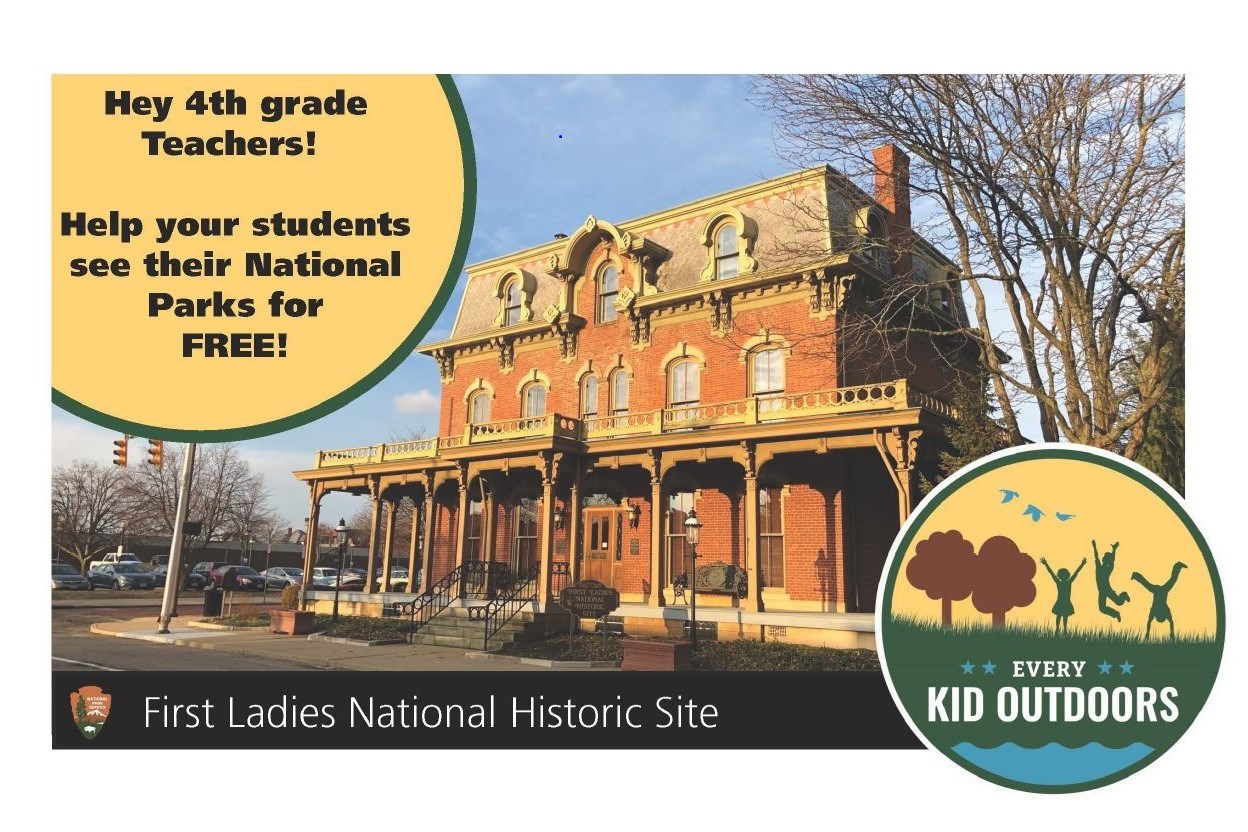 The Past is Present
With this three-part program students will connect to the history of Ohio through the personal stories told by our eight national parks, explore the early life of First Lady Ida Saxton McKinley though her historic home, and investigate how changing technology impacted first ladies and their ability to influence our national government. This three-part program will help fourth graders understand how the past has led to their place in history and from former first ladies, they'll learn how to be informed and involved citizens.
Ohio 4th grade only
Uses timelines to show significant events in United States history.
Uses primary and secondary sources to create historical narratives.
Through stories of technological advances, presidents, and personal stories, shows how Ohio was an influential state.
Uses first ladies to show how individuals can act and influence their national government

Contact us to learn more about this program or to make a reservation today!
Last updated: January 10, 2023