Swimming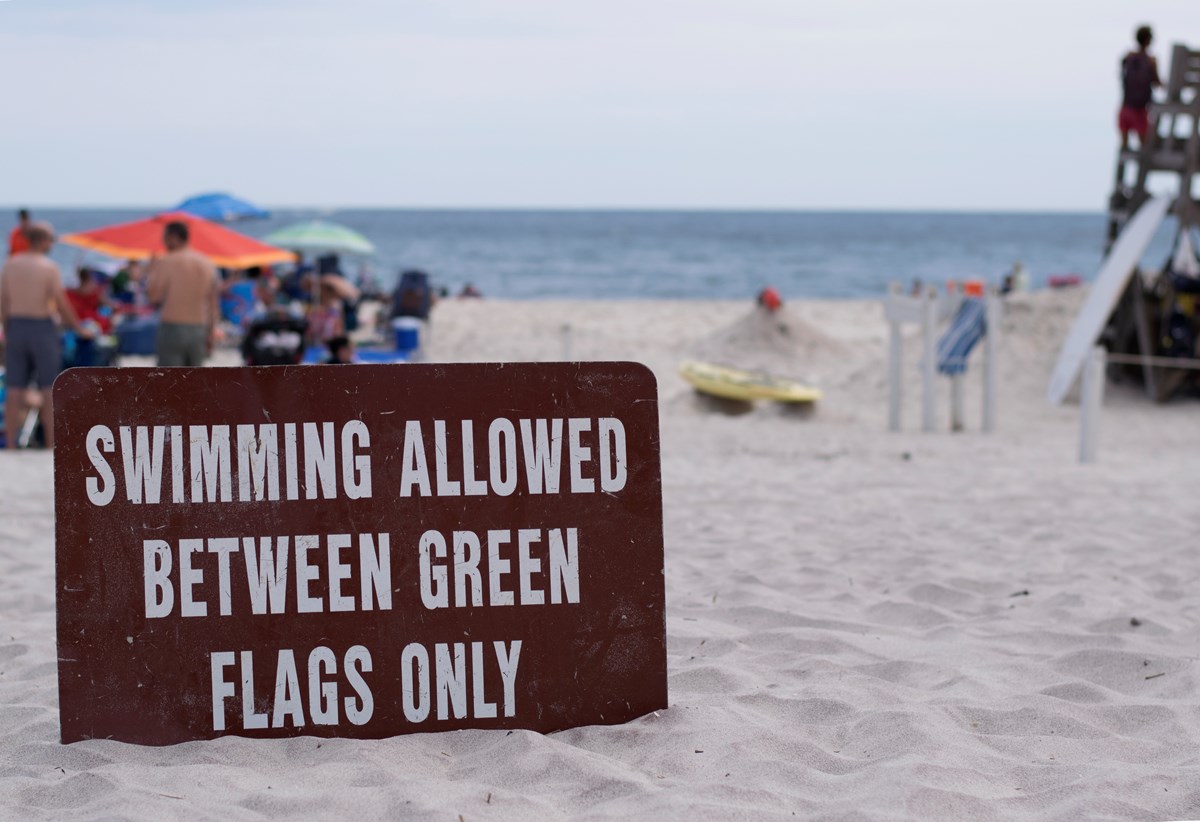 Swim Safely
Before you head for the water, be sure to keep these safe swimming tips in mind:
Check current swimming conditions before you head to the beach, or check in with the lifeguard for more information.
Swim between the flags at lifeguarded beaches; and never swim alone.
Stay in waist-deep water.
Lifeguarded Beaches
During the summer, the National Park Service (NPS) provides opportunities for supervised swimming at two lifeguarded ocean beaches, Sailors Haven and at Watch Hill, which are both accessible by ferry or private boat. Lifeguard services may also be provided at Talisman/Barrett Beach.
NPS lifeguarded beaches are normally staffed from late June through Labor Day weekend. Additional weekend days may be added before or after the summer season, if staffing and weather conditions permit.
The Town of Brookhaven operates a public beach at Davis Park, accessible by private boat or the Davis Park Ferry from Sandspit Park in Patchogue. The Town of Islip provides lifeguards at Atlantique Beach, accessible by ferry via Fire Island Ferries. Few Fire Island communities have public facilities for swimming, since most beach users are staying in private homes or other accommodations.
Smith Point County Park and Robert Moses State Park on Fire Island offer lifeguarded beaches and are accessible by car. Both have large capacity parking lots (fee charged), changing rooms and showers, snack bars, picnic tables, and a small playground for children.
Rip Currents
Strong currents form around low spots or breaks in offshore sand bars. These currents, called rip currents, can be fast and powerful enough to sweep ocean swimmers away from the shore.

If caught in a rip current, do not swim against the current toward the beach. Instead, remain calm and swim across the current, parallel to the shore, and work your way back to the beach at an angle. Signal for help if you need it.

Learn how you can Break the Grip of the Rip® and print and share these tips from New York SeaGrant.
Last updated: July 2, 2021