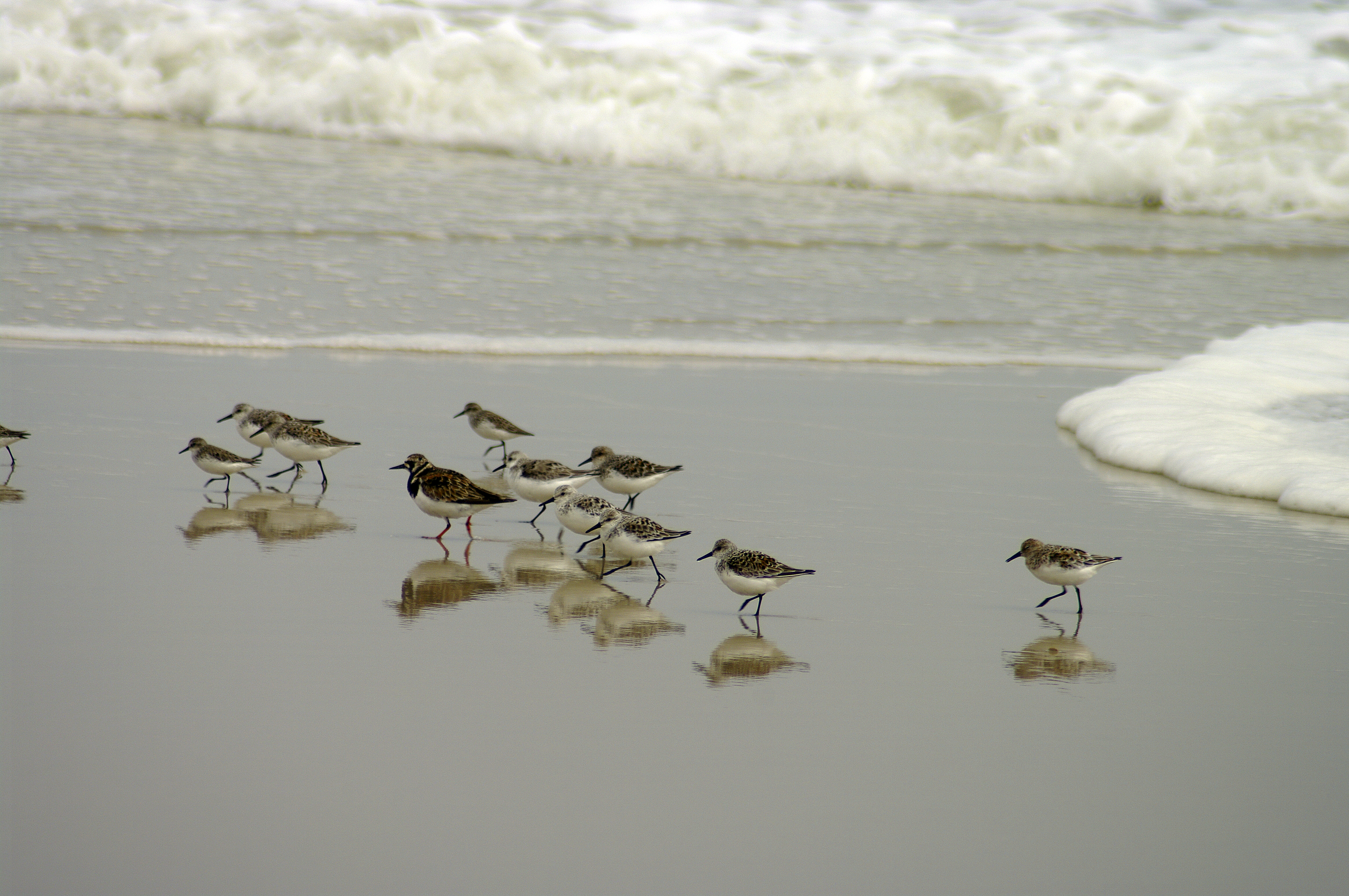 News Release Date:
May 2, 2018
Contact: Elizabeth Rogers, 631-687-4766
Patchogue, NY - Visitors to Fire Island National Seashore are invited to help the National Park Service (NPS) celebrate and protect birds this month. More than one-third of all North American bird species have been recorded on Fire Island, making it a fantastic location to see and learn more about our feathered friends.
In honor of events like the Year of the Bird, Endangered Species Day, and International Migratory Bird Day, the NPS will offer the following free family bird programs in May.
Beach to Breach Birding
Sunday, May 6, 9:00 AM to Noon
Wilderness Visitor Center
Seashore Birding on International Migratory Bird Day
Saturday, May 12, 9:00 to 11:00 AM
Fire Island Lighthouse (Meet at Robert Moses Field #5) 
International Migratory Bird Day at the William Floyd Estate
Saturday, May 12, 9:00 AM to Noon
William Floyd Estate
Junior Ranger: Peek at a Plover
Saturday, May 19, 1:00 to 2:30 PM
Wilderness Visitor Center 
On May 5, people can join the fun on their own and participate in the Global Big Day, a friendly competition to see how many bird species can be recorded in a single day. The NPS encourages birdwatchers to share snapshots and special sightings on Facebook, Twitter, and Instagram @FireIslandNPS during the event.
Students are also celebrating birds by completing a citizen scientists project at Sailors Haven. Mulvey Avenue Elementary fourth graders will visit the centuries-old Sunken Forest and participate in the, "Day in the Life of a Feathered Friend," to document their sightings and behavior.
Migratory shorebirds, such as the federally threatened and New York State endangered piping plover, can be found on Fire Island. Beachgoers can help protect these birds by:
Observing birds and all wildlife from a distance. Never touch or feed birds.

Properly disposing of garbage; carry-in, carry-out at National Park Service facilities on Fire Island.

Respecting nesting closure areas.