Birds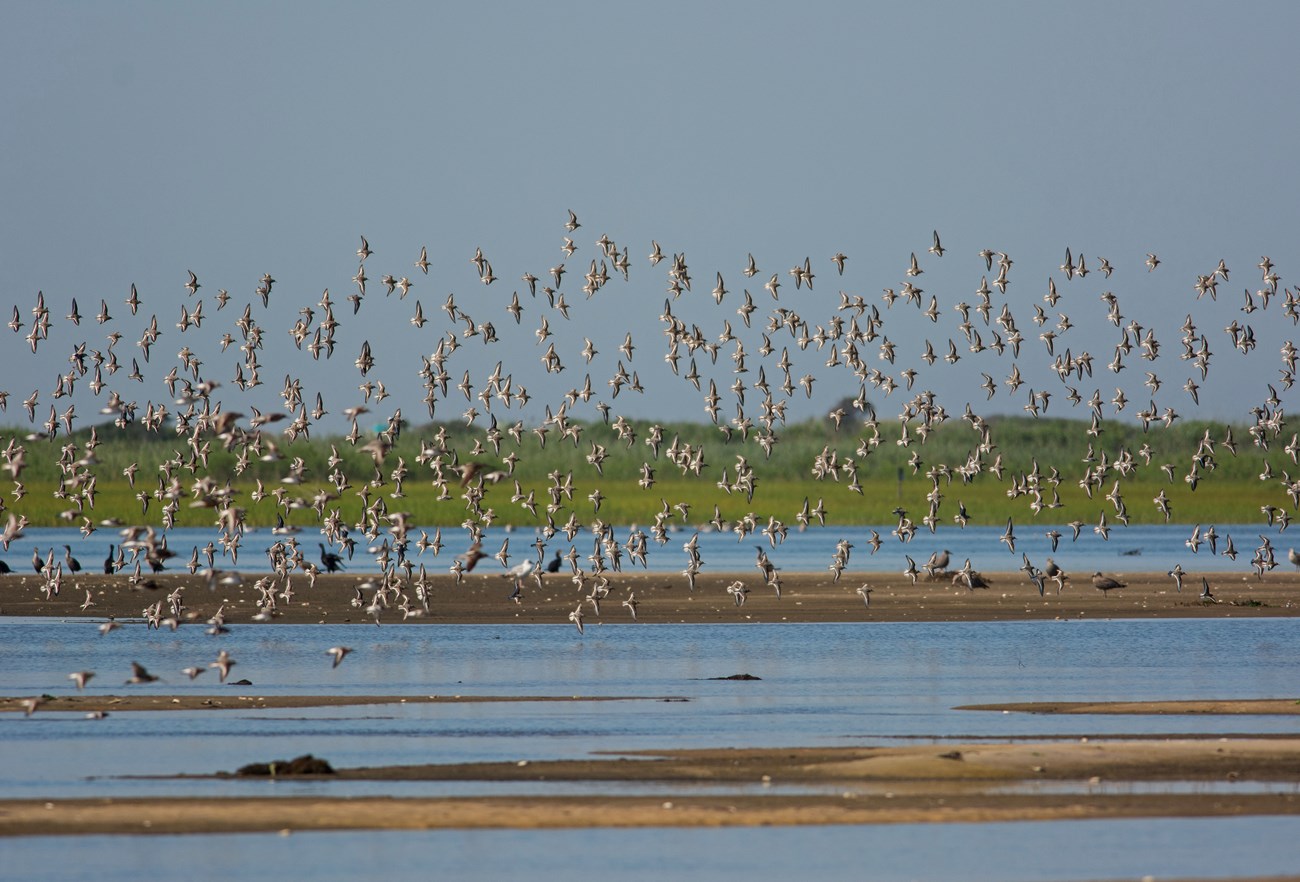 A Diversity of Bird Species

More than 330 species of birds have been recorded on Fire Island, more than 1/3 of all species found in North America. Fire Island is without a doubt one of the best birding locations in the New York area, particularly during the spring and fall migrations.
Located along the Atlantic migratory flyway, Fire Island plays host to a wide variety of both migratory and resident bird species. The island's rich mosaic of forest, dune, and marsh habitats offers feeding and nesting opportunities for a wide array of shorebirds, songbirds, raptors, waterfowl, and waders.
Fire Island National Seashore is one of more than 40 National Park Service sites that are recognized as "Globally Important Bird Areas" by conservation organizations. The Seashore's Atlantic coastline is a part of the American Bird Conservancy's designated Long Island Piping Plover Nesting Beaches.


Last updated: June 5, 2018