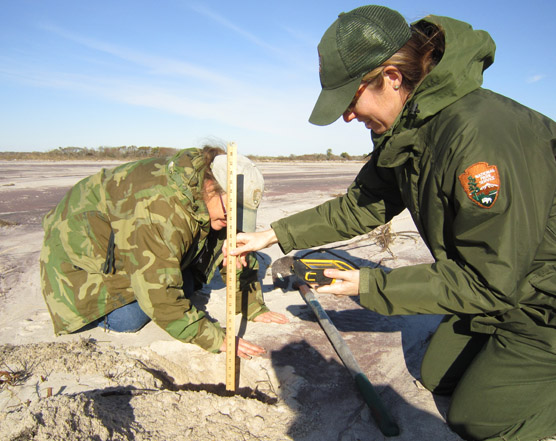 News Release Date:
February 25, 2014
Contact: Kathy Krause, 631-687-4772
Contact: Registration, 631-687-5030
Patchogue, New York – Fire Island National Seashore will host its 9th Biennial Science Conference March 28 – 29, 2014 at the Patchogue YMCA. The focus of the two-day event will be recent research and monitoring efforts conducted within the park, including presentations about how the island has changed since Hurricane Sandy.
"We are delighted to host professionals committed to better understanding the dynamic nature of the barrier island and to provide a public forum for them to share what they have learned," said Fire Island National Seashore Superintendent Chris Soller. "Their work plays an important role in decisions about managing Fire Island's natural resources."
Long-time Fire Island researcher and author of Ecological Studies of the Sunken Forest, Dr. Henry Art, will kick off the conference with a look back on four decades of change in the island's globally rare maritime holly forest. National Park Service staff and researchers from U.S. Geological Survey, University of Rhode Island, Stony Brook University, Virginia Polytechnic Institute, and Rutgers University will present their work on topics ranging from coastal change to marine and terrestrial wildlife throughout the day on March 28th. All presentations are geared toward a general public audience.
On Saturday, March 29th, the park will offer a guided field trip to the breach at Old Inlet, a dynamic feature left behind by 2012's Hurricane Sandy that has provided a unique opportunity for scientific monitoring. Field trip participants will view relics of the storm and see first-hand the natural recovery processes taking place on this 3-mile round-trip hike.
For more information

To register, please email or call us at 631-687-5030