Biennial Science Conference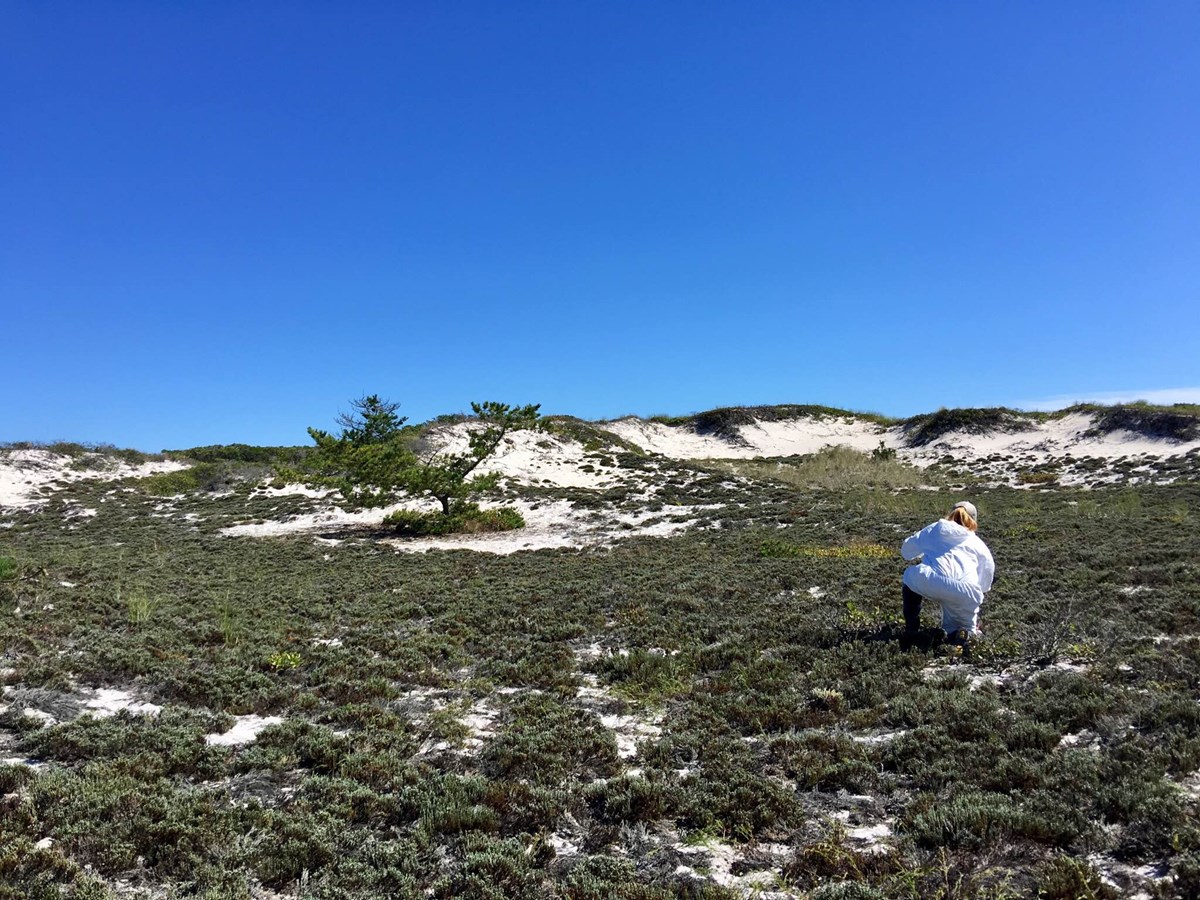 Join us for the 11th Biennial Science Conference
Fire Island National Seashore has hosted a biennial conference since 1997 to provide an opportunity for everyone to learn more about the seashore's natural and cultural features and about research projects currently or recently conducted on Fire Island and at the William Floyd Estate. The 2018 conference will highlight post-Hurricane Sandy research.
Friday, April 27, 2018
9:00 AM to 4:15 PM
Presentations and poster session (full schedule below)
Patchogue Ferry Terminal, Patchogue, NY

6:00 PM to 8:00 PM
An evening with science communicators: digital storytellers help share the science of the seashore and students share their research
St. Joseph's College, Patchogue, NY
Saturday, April 28, 2018
9:00 AM to 11:00 AM
Field trip and tour (description below)
Fire Island Lighthouse, Fire Island
2018 Science Conference Schedule
Friday, April 27, 9:00 AM to 4:15 PM and 6:00 to 8:00 PM
Location: Patchogue Ferry Terminal
8:00 - 9:00 AM
Registration & Welcome
National Park Service (NPS)
9:05 AM
Managing a Dynamic Landscape
Superintendent Chris Soller, NPS
9:30 AM
A Storm of Ecological Research & Monitoring following Hurricane Sandy
Sara Stevens, NPS Northeast Coastal & Barrier Network
9:55 AM
Tracking Shorebirds & Seabirds Using Radio Telemetry
Pam Loring, USFWS
10:20 AM
Break and Posters
10:50 AM
Habitat Mapping for Resource Management
Monique LaFrance, University of Rhode Island
11:15 AM
Effects of Hurricane Sandy on Great South Bay: Assessing Water Quality, Seagrass & Nekton Communities
Bradley Peterson, Stony Brook University
11:40 AM
Recovery in an Urban Ecosystem - Lessons from Sandy
Patti Rafferty, NPS Gateway National Recreation Area
12:05 PM
Lunch
1:30 PM
Determining Fire Island National Seashore's vulnerable natural/cultural resources and facilities for
prioritizing and adapting in an uncertain world of
climate change
Amanda Babson, NPS Northeast Climate Adaptation
1:55 PM
Factors Affecting Post-Sandy Overwash Vegetation Recovery
Chellby Kilheffer, SUNY ESF
2:20 PM
Modeling Saltmarsh Response to Sea-level Rise
Holly Plastid, NPS Northeast Coastal & Barrier Network
2:45 PM
Break and Posters
3:15 PM
Understanding Resilience: Measuring and Modeling Hurricane Sandy Impacts and Recovery from the Nearshore to the Breach to the Beach
Jennifer Miselis, USGS
3:40 PM
Sharing Park Science: Telling the story of research and monitoring in our national parks - Panel Discussion
National Park Service
6:00 PM - 8:00 PM
An Evening with Science Communicators: Digital Storytelling and Poster Session
LOCATION: St. Joseph's College





Saturday, April 28, 9:00 to 11:00 AM
A tour, led by National Park Service staff and partners, will visit five stops to learn about the science of this Fire Island National Seashore site. Participants will hear from scientists who track migratory hawks, monitor horseshoe crabs, and collaborate with the U.S. Army Corps of Engineers on the Fire Island Inlet to Moriches Inlet sand stabilization project. The morning will close with a tour of the Fresnel Lens Building and Fire Island Lighthouse. Registration is required.
Science Conference Abstracts

Digital copies of abstracts providing a brief synopsis of the presentations from many of Fire Island National Seashore's past conferences can be made available.

The 2018 conference abstracts will be available soon. Please email us to request a copy.
Last updated: April 10, 2018