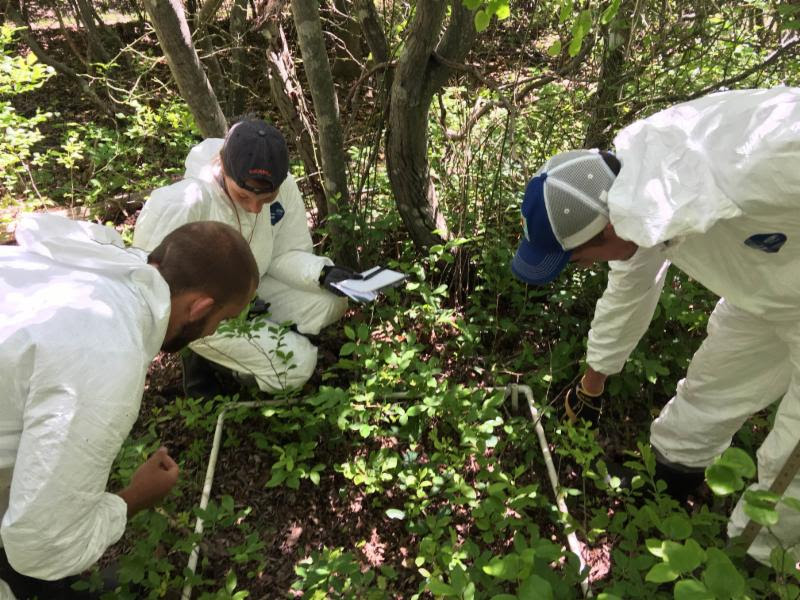 News Release Date:
March 19, 2018
Contact: Elizabeth Rogers, 631-687-4766
Patchogue, NY - The National Park Service is pleased to announce the schedule for Fire Island National Seashore's 11th Biennial Science Conference. The two-day event is free and open to the public and will be held April 27 and 28.

On Friday, April 27 the conference will be held at the Patchogue Ferry Terminal, with presentations focused on post-Hurricane Sandy studies. An evening with science communicators featuring research posters and recently released videos will follow at St. Joseph's College. On Saturday, April 28 a tour of the Fire Island Lighthouse area will be offered and will cover a variety of research projects.
Friday, April 27
9:00 AM to 4:15 PM
Patchogue Ferry Terminal
Scientists from the U.S. Geological Survey, U.S. Fish and Wildlife Service, National Park Service Coastal and Barrier Network, Stony Brook University, University of Rhode Island, and the State University of Environmental Science and Forestry will present scientific findings from their work. Presentations, largely focused on impacts from Hurricane Sandy and the barrier island's natural response and recovery since the storm, will take place at the Seashore's Patchogue Ferry Terminal. Highlights include underwater habitat mapping; effects of Hurricane Sandy on water quality, seagrass, and nekton communities; assessing Fire Island National Seashore's vulnerability to climate change; and a panel on science communication.
6:00 PM to 8:00 PM
St. Joseph's College
Science communicators and filmmakers will share their work throughout the evening including posters and recently released videos on Hurricane Sandy science and coastal change. All are welcome to enjoy refreshments, meet scientists and science communicators, and view research posters on display.
Saturday, April 28
9:00 to 11:00 AM
Fire Island Lighthouse
A tour, led by National Park Service staff and partners, will visit five stops to learn about the science of this Fire Island National Seashore site. Participants will hear from scientists who track migratory hawks, monitor horseshoe crabs, and collaborate with the U.S. Army Corps of Engineers on the Fire Island Inlet to Moriches Inlet sand stabilization project. The morning will close with a tour of the Fresnel Lens Building and Fire Island Lighthouse. Registration is required.

For the full schedule or to register visit the Biennial Science Conference web page.