Places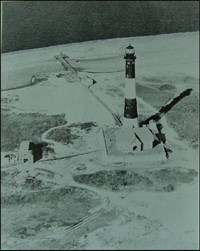 Fire Island Lighthouse

The Fire Island Light Station, located on the west end of Fire Island National Seashore, is maintained to interpret the rich local and maritime heritage.

Because of the dynamic natural processes that shape the Fire Island landscape, and other adverse factors in the environment such as salt spray, there are few intact structures more than 50 years old on Fire Island and adjacent islands and bays.
None of the lifesaving stations that were established on Fire Island during the 19th and early 20th centuries remain intact, but few structures have been moved or converted to other uses.

Learn More
Fire Island Lighthouse
Fresnels Lens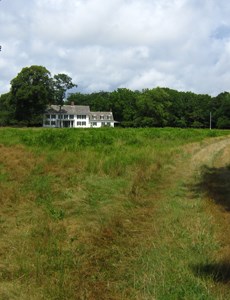 William Floyd Estate
Although not physically located on Fire Island, the William Floyd Estate is one of two cultural landscapes that have been identified within the boundaries of Fire Island National Seashore. The 613-acre William Floyd Estate is the remnant of a larger, 4,400-acre historic plantation that was occupied and used by a single family for more than 240 years for agriculture and recreation.
Learn More
William Floyd
William Floyd Estate


Last updated: November 23, 2016