Acequia de Mission San Francisco Xavier de Horcasitas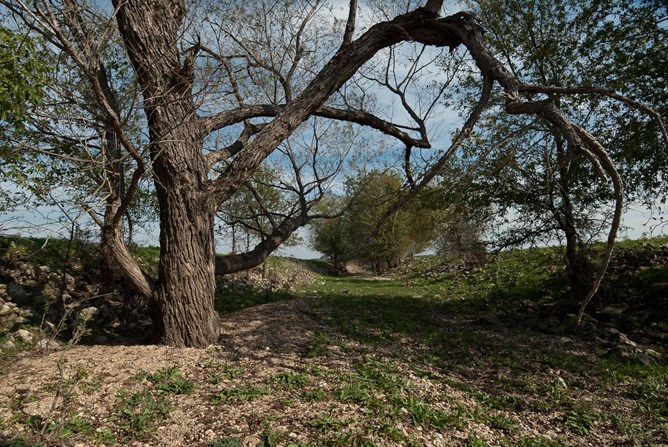 Acequia de Mission San Francisco Xavier de Horcasitas, Milam County, Texas
In June 1745 a group of Indians came to San Antonio de Valero to ask for a mission in their own territory. Father Francisco Xavier Ortiz favored the idea because it would convert a new group of Indians; stop apostates from San Antonio missions from taking refuge with those Indians; and help break Indian commerce with the French. San Francisco Xavier Mission was founded on the south bank of the San Gabriel River in February 1748. It served the Yojuane, Mayeye, Ervipiame, Asinia, Top, and Nabedache groups.
Missionary work suffered as a result of conflict between the missionaries and military authorities. A small detachment of soldiers proved inadequate to ward off frequent Lipan Apache attacks, but royal officials refused to send additional troops. Although the missionaries urged the Viceroy to establish a presidio to guard the missions, they complained about lack of cooperation and the immoral behavior of the soldiers and their commander. In 1752 an attack on Mission Candelaria, which resulted in the deaths of a missionary and a soldier, further undermined morale. Drought and epidemics also plagued the missions between 1752 and 1755 and eventually drove the Spanish to move the presidio and the missions to the San Marcos River in August 1755.
Remnants of acequias are visible on the ground and in satelite imagery in the area of the Mission San Francisco Xavier de Horcasitas. The mission is listed in the National Register of Historic Places as part of the San Xavier Mission Complex Archeological District.
Time period: 1746-1756
Ownership: Private
Photographic Journey of the Trail - NEXT IMAGE
Last updated: February 24, 2015