Things To Do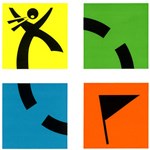 Welcome to the Roosevelt-Vanderbilt Geocaching Program! Geocaching is an outdoor recreational activity that uses a GPS unit or smartphone to locate hidden containers, called geocaches. However, some geocaches require solving a puzzle or answering questions about an area's history or natural resources. If you are new to geocaching, you may want to begin by checking out Geocaching 101, an official guide to the game. Participants may register for a free basic membership at www.geocaching.com to search for geocaches and share stories about those geocaches they find. The following geocaches are located at Eleanor Roosevelt N.H.S, Home of Franklin D. Roosevelt N.H.S, and Vanderbilt Mansion N.H.S: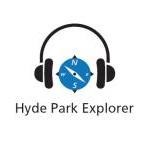 Cell Phone Tours

You can experience more history about the park and surrounding area on your phone. While visiting the park, you can visit numerous points of interest. Just look for the "Hyde Park Explorer" trail markers and you can access our free audio files by calling 845-475-3819 and entering the stop number.

Here is a list of helpful instructions when you are on the trail:
Press 1 to Rewind
Press 2 to Pause/Play
Press 3 to Fast Forward
Press # to Stop
Press *0 to Leave Comments
Cell phone tours are also available for download to your personal MP3 device. To download the files, visit the Photos and Multimedia section of our website.


Last updated: November 1, 2018