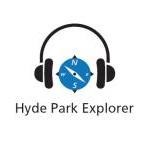 Cell Phone Tours

You can experience more history about the park and surrounding area on your phone. While visiting the park, you can visit numerous points of interest. Just look for the "Hyde Park Explorer" trail markers and you can access our free audio files by calling 845-475-3819 and entering the stop number.




Here is a list of helpful instructions when you are on the trail:
Press 1 to Rewind
Press 2 to Pause/Play
Press 3 to Fast Forward
Press # to Stop
Press *0 to Leave Comments
Cell phone tours are also available for download to your personal MP3 device. To download the files, visit the Photos and Multimedia section of our website.