Basic Information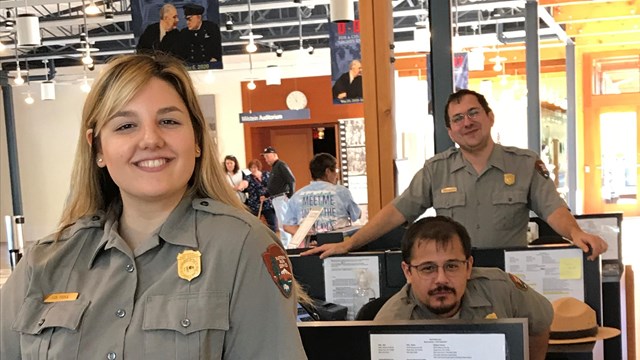 Plan Your Visit
Useful information to help you plan your visit to Eleanor Roosevelt National Historic Site.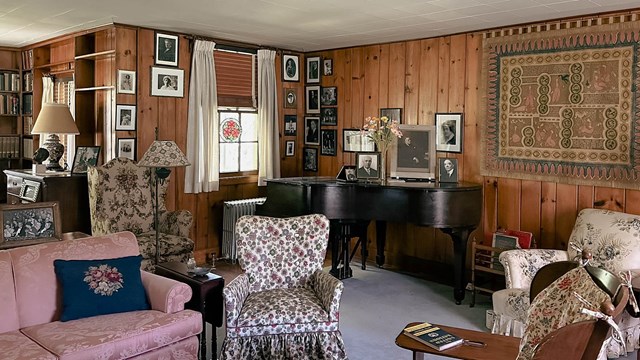 Tickets & Tours
Everything you need to know about how to tour Val-Kill Cottage.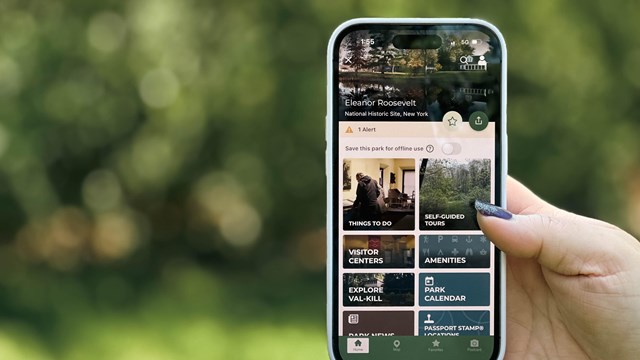 We Have an App for That!
Our free NPS App offers interactive maps, self-guided activities, and much more to enhance your visit.
Hours of Operation
The park grounds and trails are open daily except New Years Day, Thanksgiving Day, and Christmas Day. Hours change seasonally. See Operating Hours & Seasons below for detailed information. For information on the schedule for Val-Kill Cottage tours, visit our calendar.
Last updated: May 19, 2023