History & Culture
Get to know Eleanor Roosevelt, former First Lady of the United States, activist, and one of the most influential leaders of the twentieth century. As wife of President Franklin D. Roosevelt, she played a key role in leading the nation through two national crises, the Great Depression and World War II. Through her activism and post-war diplomacy, she played a key role in the development of civil and human rights for all people.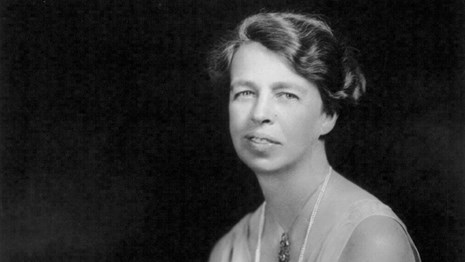 Eleanor Roosevelt
The biography of Eleanor Roosevelt, her personal life, activism, and influence as world leader.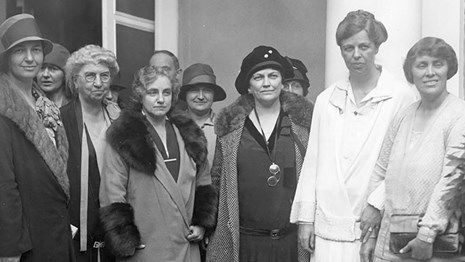 It's Up to the Women
Eleanor Roosevelt: Champion of Women's Rights and Activism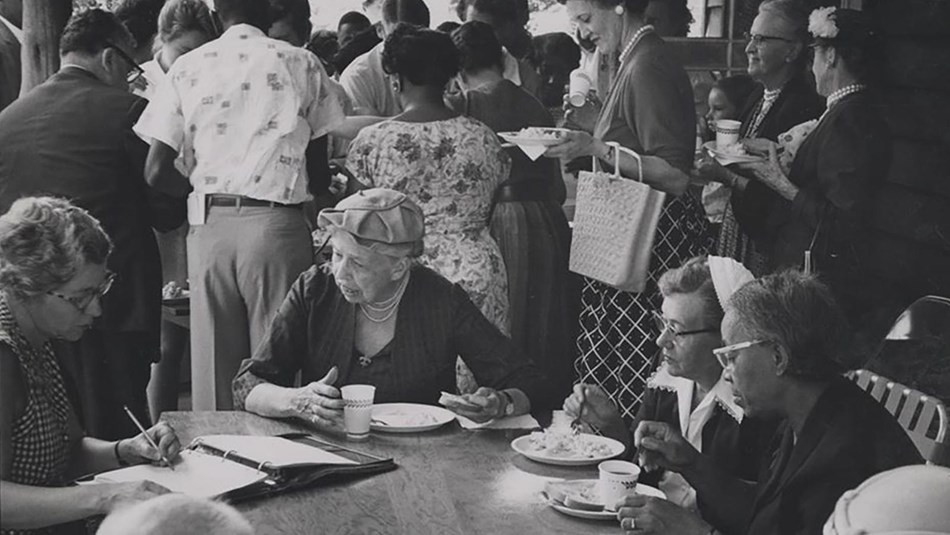 Eleanor Roosevelt's World
Discover the complexities of twentieth-century American during Eleanor Roosevelt's life.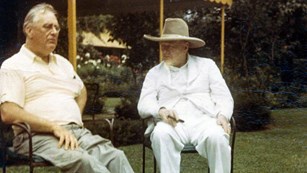 People
The Roosevelt family and the friends and political associates that frequented Hyde Park.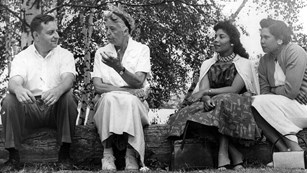 Stories
Featured stories on the life of Eleanor Roosevelt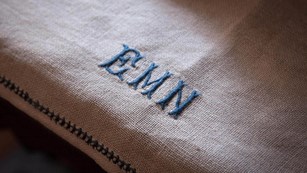 Collections
Selections from the park's museum collection.


Last updated: January 15, 2021