Eleanor's Pictures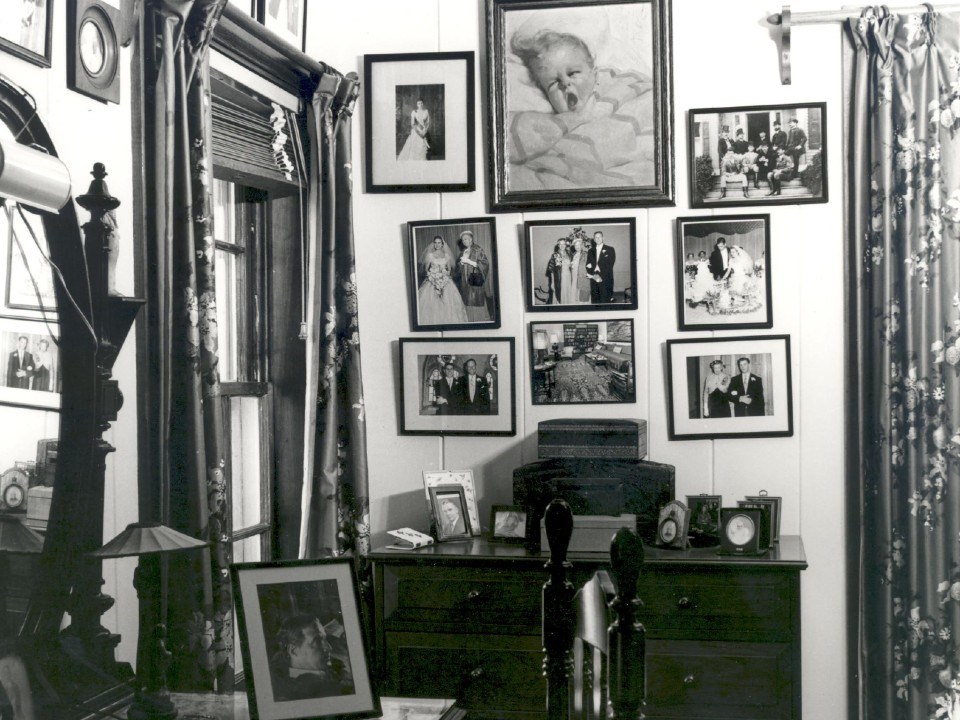 If a picture is worth a thousand words, one can learn much from the pictures that surrounded Eleanor Roosevelt at Val-Kill. These pictures illustrate the people who were part of her life. The people she loved, with whom she worked, and with whom she met in her travels. Many of the pictures are inscribed to her, signed with affection and admiration.
The pictures say something about who Eleanor Roosevelt was—a daughter, wife, mother, grandmother, aunt, friend, activist, author, educator, and diplomat. Her closest friends, Earl Miller, Esther Lape, Elizabeth Read, Lorena Hickok, Joe & Trude Lash, Louis Howe, Elinor Morgenthau, and David Gurewitsch appear multiple times on the walls and mantelpieces, alongside pictures of her parents, her children, and FDR.
The pictures also reflect the ways in which Eleanor spent her time, attending events, doting on her grandchildren, and traveling. Some pictures chronicle the places she lived and places she visited–her grandmother's home in Tivoli where she spent much of her childhood, or the Taj Mahal, site of a promised trip never taken with her father.
Eleanor's pictures highlight the fullness of her life and leave us with a visual testament of a great American woman.