Collections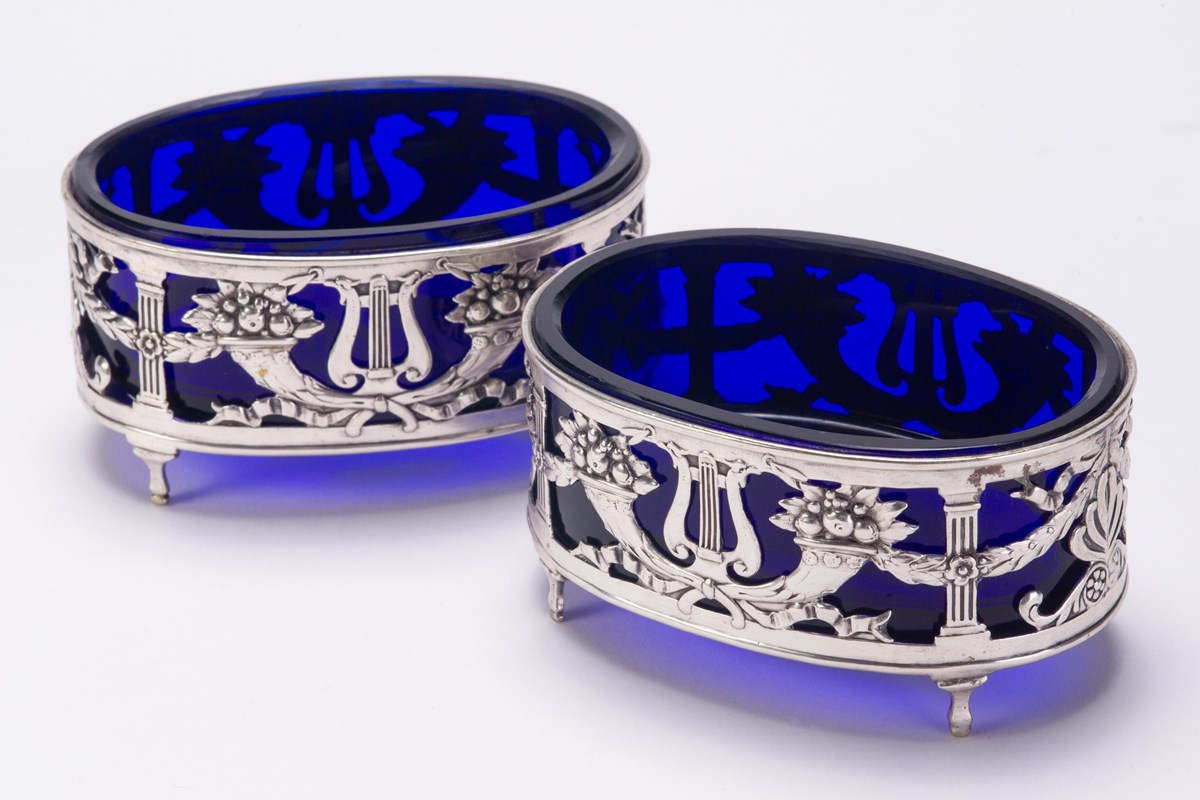 The museum collections for Eleanor Roosevelt National Historic Site number approximately 4,000 artifacts and include furniture, tablewares, artworks, books, and many personal items associated with Eleanor Roosevelt and her life at Val-Kill. About 40 percent of the collections are on permanent exhibit in the Val-Kill Cottages. Objects in storage are available for research by appointment.
Selections from the Collections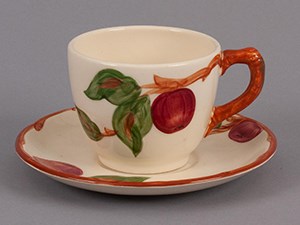 An original cup and saucer from Eleanor Roosevelt's extensive table service of Franciscan Ware. The Apple embossed and painted pattern was introduced in 1940. The only original piece known from her large set, Eleanor Roosevelt had about twenty-eight place settings that included dinner, luncheon, salad, bread and butter plates, desert dishes, soup bowls, and cups and saucers. Photographs of family meals at Val-Kill often show the table set with this popular American china pattern.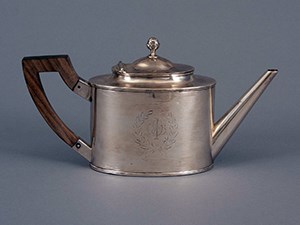 Theodore B. Starr, New York, ca. 1905. A George III-style oval teapot with wood handle, engraved with monogram AER (for Anna Eleanor Roosevelt) and date 1905, the year of her marriage to Franklin D. Roosevelt. The teapot is part of a three-piece tea service that also includes a cream jug and sugar bowl. This was a wedding gift on the occasion of Eleanor's marriage to FDR on March 17, 1905.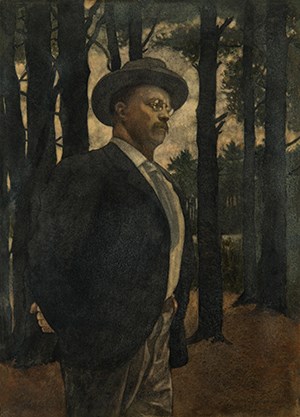 Charles William Hudson (1871-1943),
Portrait of Theodore Roosevelt
, watercolor on paper, ca. 1901. This portrait was painted just at the time Theodore Roosevelt (1858-1919) assumed the office of President of the United States when William McKinley was assasinated. Roosevelt was Eleanor's uncle, and brother of her father Elliott Roosevelt (1860-1894). Despite political differences that caused some family members to actively campaign against one another, Theodore Roosevelt was extrememly fond of his neice Eleanor. Charles Hudson studied painting at the Boston Museum of Fine Arts and is know primarily as a landscape painter.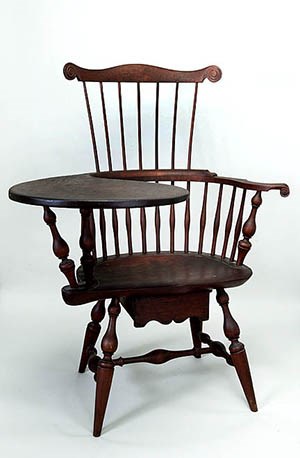 Wallace Nutting Furniture Shop,
Writing Arm Windsor Chair
. Eleanor's chair was made in the furniture shop of Wallace Nutting. Nutting, a retired Congregational minister, was one of the leading figures in the American Colonial Revival Movement. His reproductions and definitive studies of colonial American furniture were a source of inspiration for the Val-Kill Furniture Shop.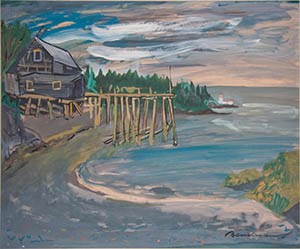 Ludwig Bemelmans (1898-1962), View of Head Harbour, Wilson's Beach, Campobello. Casein on Carton (Cardboard) representing an old house and dock on Campobello Island with sandy beach along a cove in the foreground, in a chestnut frame. The painting was prominently placed over the fireplace in Mrs. Roosevelt's study at Val-Kill. Ludwig Bemelmans was born on April 27, 1898 and died on October 1, 1962. He was an essayist, humorist, novelist, artist and an author of books for children. He was born in Austria and immigrated to the United States in 1914. In 1939, he created and published the first book of his popular Madeline series. He is buried at Arlington National Cemetery.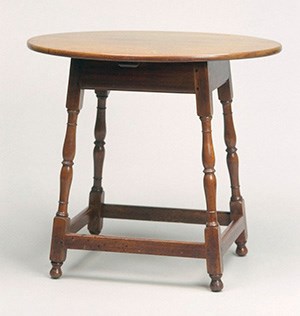 Arnold Berge,
Oval Tavern Table.
This table was made in the Val-Kill furniture shop ca. 1930. Arnold was hired as an apprentice in 1929. He later was trained in making pewter and managed the forge at Val-Kill Industries.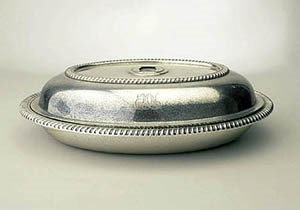 Tiffany & Co., Vegetable Dish. This vegetable dish (missing its original finial) was one of many such monogrammed gifts that Eleanor, Marion Dickerman, and Nancy Cook received from friends for use at Val-Kill Cottage. It is engraved with the monogram
EMN
(Eleanor Marion Nancy).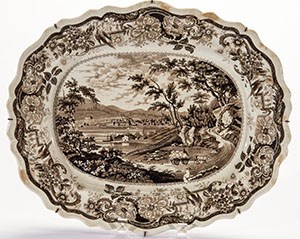 James and Ralph Clews. Oval pearlware platter with molded and beaded edge; brown transfer printed assymetrical flower, scroll, and pheasant border; central view of Newburgh on the Hudson River. In 1829, Staffordshire potters Ralph and James Clews inaugurated a series of tablewares entitled "Picturesque Views," featuring images from the recently published "Hudson River Portfolio." This view is related to plate 14 of the Portfolio.
Last updated: May 24, 2021