Eleanor Roosevelt's Christmas Cards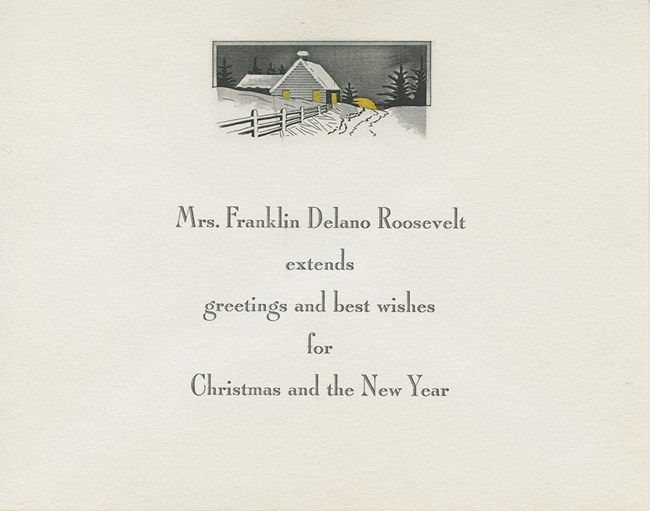 Eleanor Roosevelt loved Christmas and all the traditions associated with the holiday. Christmas Cards were something she enjoyed receiving, as well as sending. One year she wrote in her My Day newspaper column "I want to thank the many friends throughout the country, both known and unknown who sent …Christmas Cards at this season…I want to tell them through this column how much they have added to the joy of the season." After she left the White House and moved to her permanent home at Val-Kill, she continued receiving many cards. Mrs. Roosevelt would send out as many cards as possible. When she sent out a card, a personal message was included—not just a signature. We invite you to enjoy this sampling of cards that Eleanor Roosevelt received from people who were important to her.
Visit our keyboard shortcuts docs for details
Duration:

3 minutes, 25 seconds
Eleanor Roosevelt loved Christmas. She received hundreds of Christmas cards each year, even framing some of them and hanging them in her home. Join us in viewing some of those cards.
Last updated: December 22, 2020