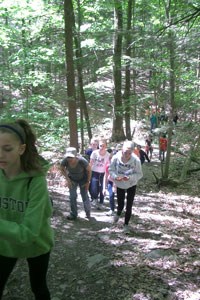 Eleanor's Walk Podcast (For Students, by Students)
Pond Bridge
Val-Kill
Where Eleanor Walked
Old Beaver Dam
The Ponds Wildlife
A Walk Through Time

To download, right click and Save Target as........

The Shaker Junior High School Podcast Club worked with the park to create the student trail podcasts. The students and teachers combined, contributed 520 hours to this project over the 2011 school year.