Eleanor Roosevelt's Val-Kill
Val-Kill was a place in which Eleanor Roosevelt interacted with the community and the world. Today it's an excellent place for students to explore connections with their community and environment through hands-on learning experiences.
Learn more about Eleanor Roosevelt at Val-Kill through Parks As Classrooms, Field Trips, and Institutes and Workshops like, Teaching The Hudson Valley.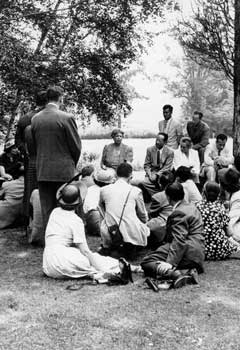 Last updated: February 26, 2015