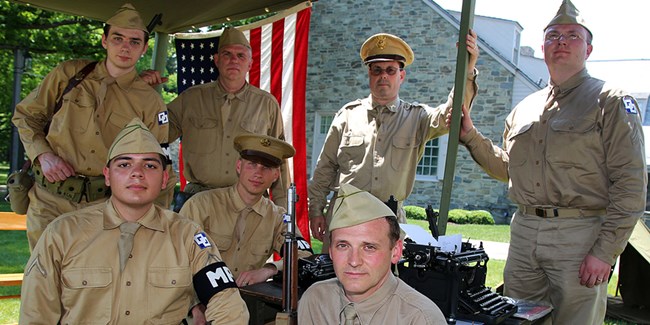 Volunteers Needed!
Help Preserve WWII history at the Home of FDR
Join the 240th MP Bn. (Recreated)
The Roosevelt-Vanderbilt NHS, along with a dedicated staff of volunteers, has brought the 1940s back to life at the Home of Franklin D. Roosevelt.
Through living history displays and educational programming, visitors can interact and learn about the soldiers who protected President Roosevelt's Springwood estate and about life in America during WWII.
To join, contact Park Guide Michael Twardy at:
(845)229-6225
Michael_twardy@nps.gov