In Mrs. Roosevelt's "My Day" column on July 30, 1956, she wrote, "On Thursday, as chairman of the Mayor's Committee for Hospitality to the United Nations, I had the pleasure of giving a picnic for members of the permanent U.N. delegations. It was a great pleasure to have so many of them come to my cottage and they seemed to enjoy our simple American picnic." 
Have you ever heard the phrase, "diplomacy is no picnic?" We have probably only heard it because we are always talking about diplomacy and picnics. That's because the Roosevelts hosted many outdoor gatherings and picnics at Val-Kill for many different occasions. "Picnic Diplomacy" is a term that came about at some point during somebody's analysis of some of the more political convenings at Val-Kill.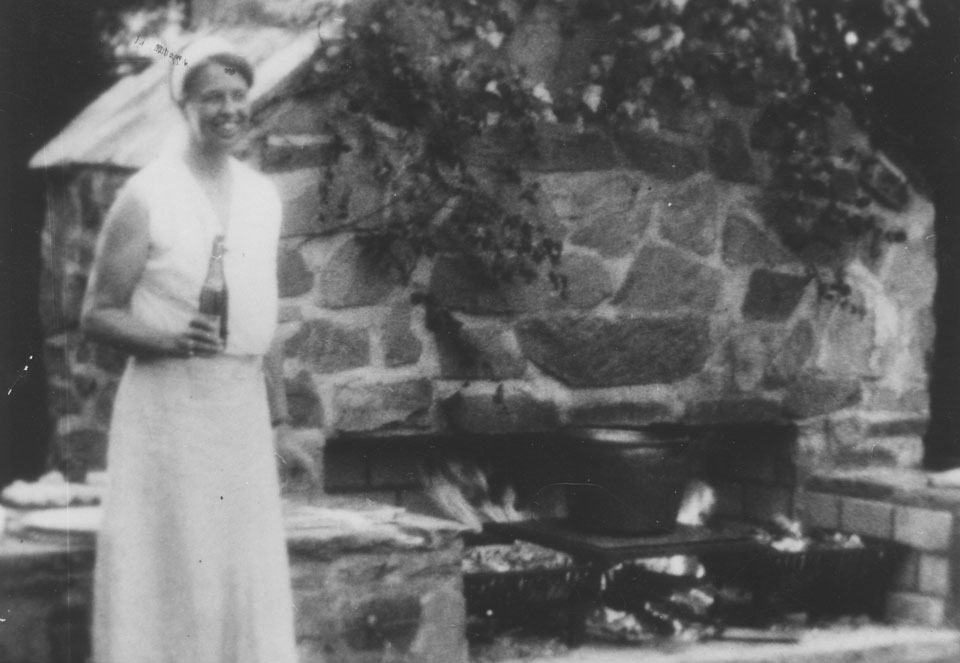 NPS Photo - Eleanor Roosevelt at Val-Kill firepit
To us, picnic diplomacy means getting creative and thinking outside of the conference room box, physically and mentally. Like chameleons, people change their colors to their surroundings. If you are at a picnic in the woods, with your kids, in basketball shorts (which you already spilled ketchup on), and square dancing with the President of Iran, you're going to have a different conversation than you would if you were instead meeting between white walls and sitting on ergonomic chairs.
Although we might really like picnics, picnic diplomacy doesn't necessarily imply a real picnic. During Julia's senior thesis studies at Bard College, she came to this understanding about Eleanor Roosevelt's picnic diplomacy:

Back in the nineteenth century, women often had the role of making a home a place for family, religion,     peace, and ultimately a moral retreat from the dirtiness and immorality of the outside world. The outside   world harbored the male workforce, the dangerous railroad industry, and the slave trade.
In Mrs. Roosevelt's time, the slave trade had been abolished, women's suffrage was on the rise, and gender, race, and class roles in the American northeast were going through rapid transformation. This is when Mrs. Roosevelt, as well as many other white Victorian/NewEngland raised women, started radically creating a peaceful, religious and moral place outside the home, as well as inside the home. Picnic Diplomacy had its roots in a similar rebellious idea.
"Picnic diplomacy" is a combination of the warm, humane, and relaxing space that women used to be solely responsible for, and of the diplomatic, political, and hard decisions that the men used to be solely responsible for. 
Mrs. Roosevelt's "domesticity," or hospitality, was thus radical. She may not have been a radical herself, but this strategy of bringing together two previously opposing ideas and groups was unheard of, to say the least.
The Roosevelts knew how to entertain their guests and make them feel welcome and comfortable in their home at Val-Kill. Not only did they provide causal food and drinks like hot dogs roasted over the outdoor firepit for the Royal Family of England, but they provided enjoyable multi-cultural entertainment at the Val-Kill swimming pool and tennis court.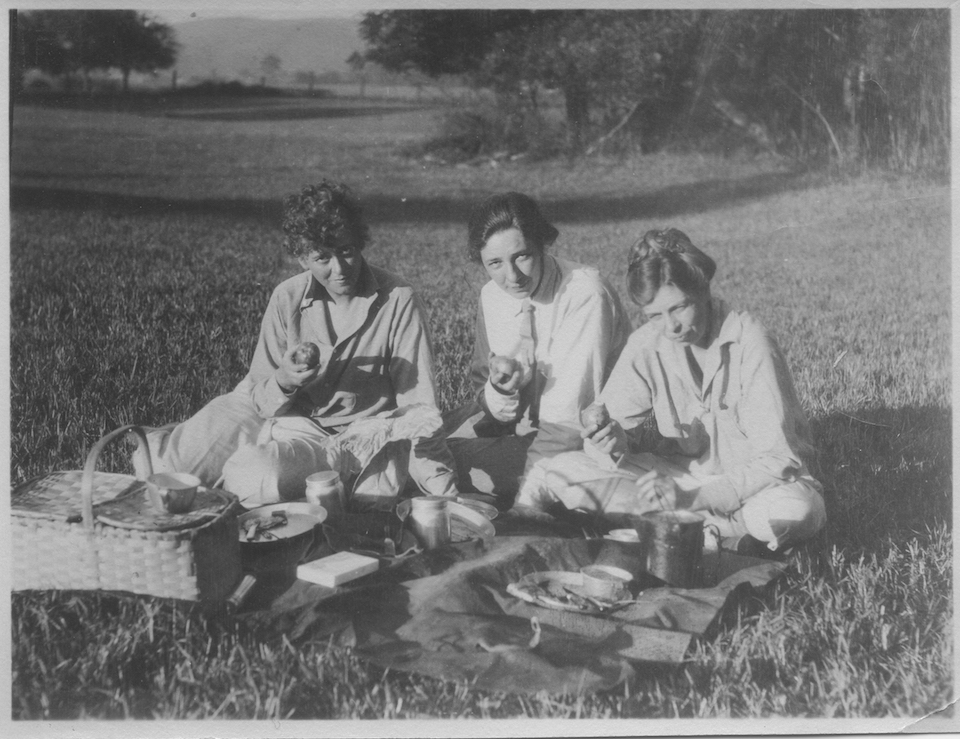 NPS Photo - Nancy Cook, Marion Dickerman and Eleanor Roosevelt
All in all, there are several reasons why this more casual, laid-back setting is a successful way of doing politics. It would get leaders out of their offices and bring different cultures together. When in the midst of family and friends, the inclusive and friendly environment might either ease leaders' minds or put pressure on them to act more diplomatically. And lastly, written records were not usually kept of the meetings, allowing for them to discuss freely without fear. 
It comes as no surprise that picnic diplomacy has caught on in recent years. Here are a few examples of modern day picnics that are making a huge difference in the world of politics: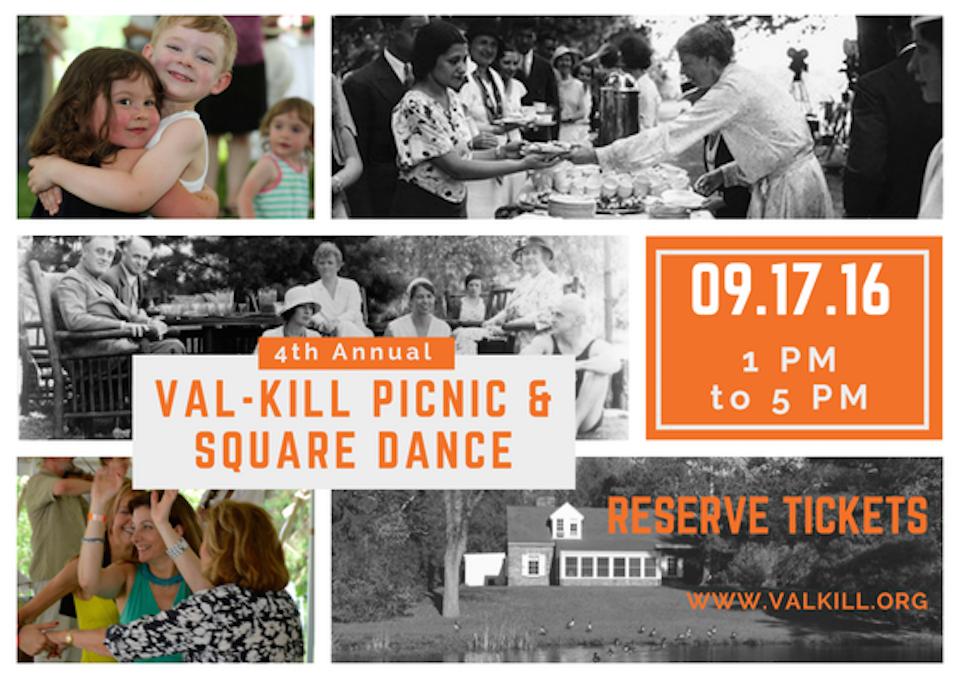 In the spirit of election season and to honor The Roosevelts, The Eleanor Roosevelt Val-Kill Partnership would like to invite you to our fourth Annual Val-Kill Picnic &Square Dance! The event will be held on September 17th from 1 to 5 P.M. For more details, visit us on the web,
here
. We hope to see you there!