Things To Do
El Malpais National Monument offers a little bit of everything. Scenic overlooks, easy drives, short walks, strenuous hikes, caves, and rugged backcountry camping. These countless opportunities offer glimpses into the geology, history and culture, and wildlife of the region.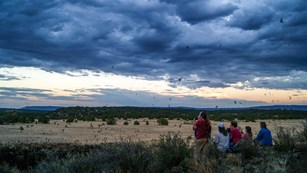 See the Bats!
Learn the best way to see bats fly out of Bat Cave at El Calderon on a warm summer night.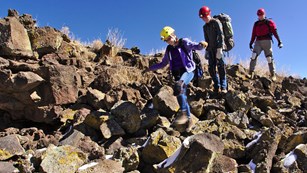 Lava Tube Caving
Are you up for a challenge? Pack your safety gear, grab a permit, and head out to the lava tube caves for a subterranean adventure.
Many Adventures At El Malpais!
Last updated: February 2, 2023