American Express Gives $100,000 Grant to Support Save Ellis Island, Inc.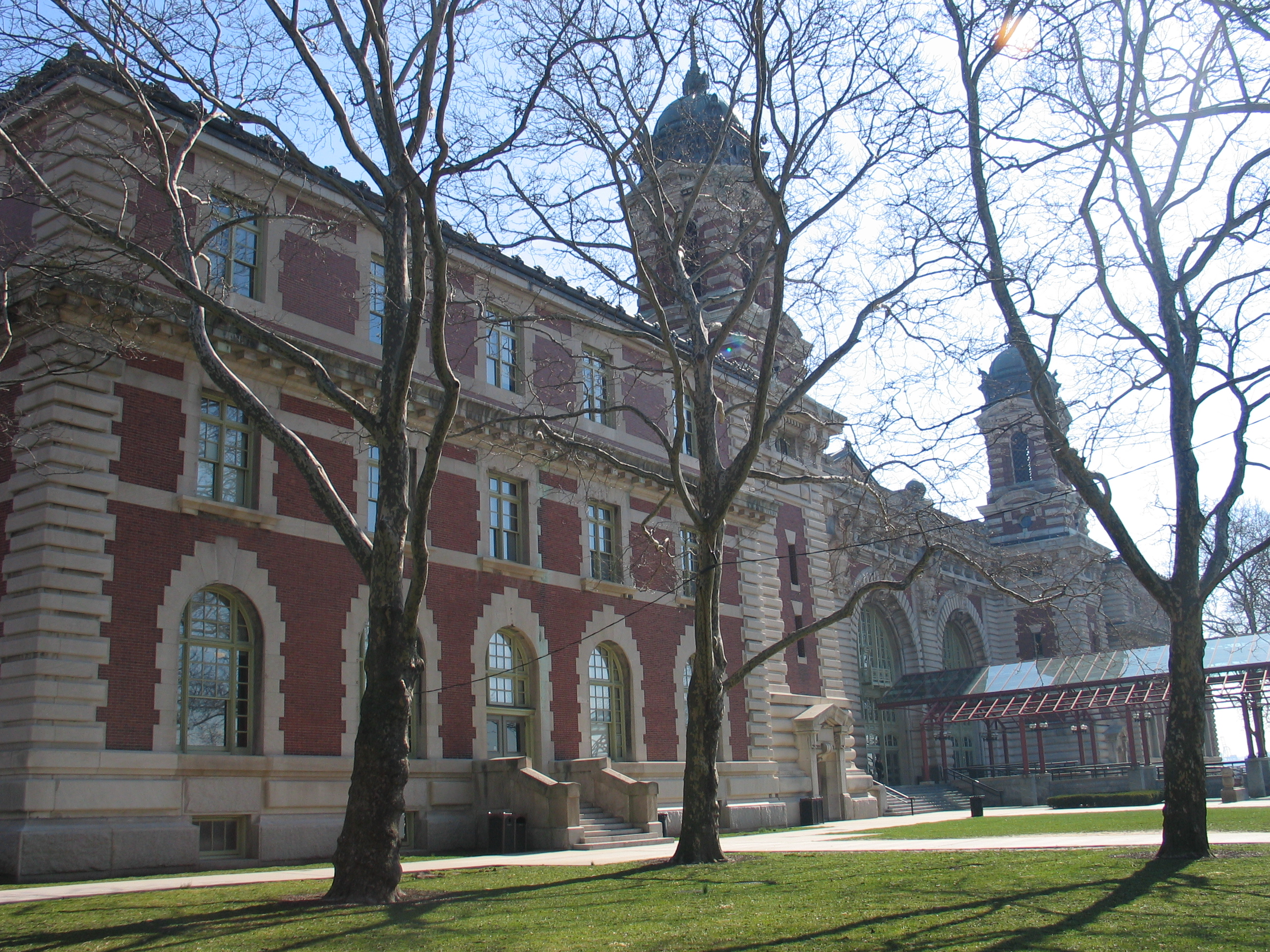 News Release Date:
January 6, 2011
Contact: Caitlin Lowie, American Express, (212) 640-2921
New York – American Express announced a $100,000 grant to the National Trust for Historic Preservation to support Save Ellis Island, Inc., the non-profit partner of the National Park Service. The grant will allow the National Trust to help Save Ellis Island launch the next phase of an ongoing project aimed toward rehabilitating and re-opening the 29 unrestored buildings on Ellis Island. This effort includes the expansion of Save Ellis Island's Board of Directors and organizational infrastructure to meet the challenges of the project.
With a long history of philanthropy, American Express is deeply committed to historic preservation, as evidenced by its recent expansion to the Partners in Preservation programs that, in partnership with the National Trust, will contribute $10 million to support preservation projects in five cities over the next five years. American Express has provided more than $5 million in grants to historic sites across the U.S. over the past five years through Partners in Preservation, and has also supported the restoration of iconic international sites including St Paul's Cathedral, London, England; Mexico City's Historic Center, Mexico; Delhi Heritage City, India; Route 66, the historic corridor that runs between Chicago and Los Angeles in the United States and Easter Island, Chile.
"Preserving iconic historic landmarks like Ellis Island is critical to enabling future generations to understand and appreciate their past," said Timothy J. McClimon, president, American Express Foundation. "Our company has been headquartered in lower Manhattan for the past 160 years – in addition to its critical role in the history of the U.S., Ellis Island is quite literally in our own backyard."
"Our corporate partners are critical to the ongoing rehabilitation of Ellis Island, and we are thrilled to partner with great organizations such as American Express and the National Trust for Historic Preservation to move our project forward," said Clement Alexander Price, board chair of Save Ellis Island, Inc. "Ellis Island has such a rich, deeply rooted history, and our ability to share this history in a more meaningful way through the restoration of these buildings will enable people from around the world an expanded opportunity to experience Ellis Island."
This grant from American Express is part of Save Ellis Island's ongoing fundraising efforts to rehabilitate and re-open the unrestored buildings on Ellis Island. The National Trust has also played a significant role in helping Save Ellis Island raise funds for the Ferry Building restoration in 2007.
About American Express
American Express is a global services company, providing customers with access to products, insights and experiences that enrich lives and build business success. Learn more atwww.americanexpress.comand connect with us on www.facebook.com/americanexpress, www.twitter.com/americanexpress and www.youtube.com/americanexpress.
About Save Ellis Island, Inc.
Established in 1999, Save Ellis Island (http://www.saveellisisland.org/) is the National Park Service fundraising and programmatic non-profit partner for the rehabilitation of the twenty-nine remaining buildings on Ellis Island, with the mission and mandate to raise the funds necessary to create and sustain, within these buildings, the Ellis Island Institute.
About the National Trust for Historic Preservation
The National Trust for Historic Preservation (http://www.preservationnation.org/) is a non-profit membership organization bringing people together to protect, enhance and enjoy the places that matter to them. By saving the places where great moments from history – and the important moments of everyday life – took place, the National Trust for Historic Preservation helps revitalize neighborhoods and communities, spark economic development and promote environmental sustainability. With headquarters in Washington, DC, eight regional and field offices, 29 historic sites, and partner organizations in 50 states, territories, and the District of Columbia, the National Trust for Historic Preservation provides leadership, education, advocacy and resources to a national network of people, organizations and local communities committed to saving places, connecting us to our history and collectively shaping the future of America's stories.
Statue of Liberty National Monument and Ellis Island
Ellis Island was the gateway for millions of immigrants to the United States as the site of the nation's busiest immigrant inspection station from 1892 to 1954. Since 1990, restored buildings on Ellis Island host a museum of immigration and visitor center run by the National Park Service as part of the Statue of Liberty National Monument. In recent months, the U.S. Department of Interior dedicated funds from the American Recovery and Reinvestment Act of 2009 (ARRA) to Ellis Island. These funds are being used to stabilize the last of the un-restored buildings and for infrastructure work necessary for maintaining the island's integrity. ARRA funds make it possible for the National Park Service to protect and stabilize key historic structures, and assist Save Ellis Island, Inc. in planning for the rehabilitation of the interiors of the buildings and the programs of the Ellis Island Institute.
Last updated: February 26, 2015