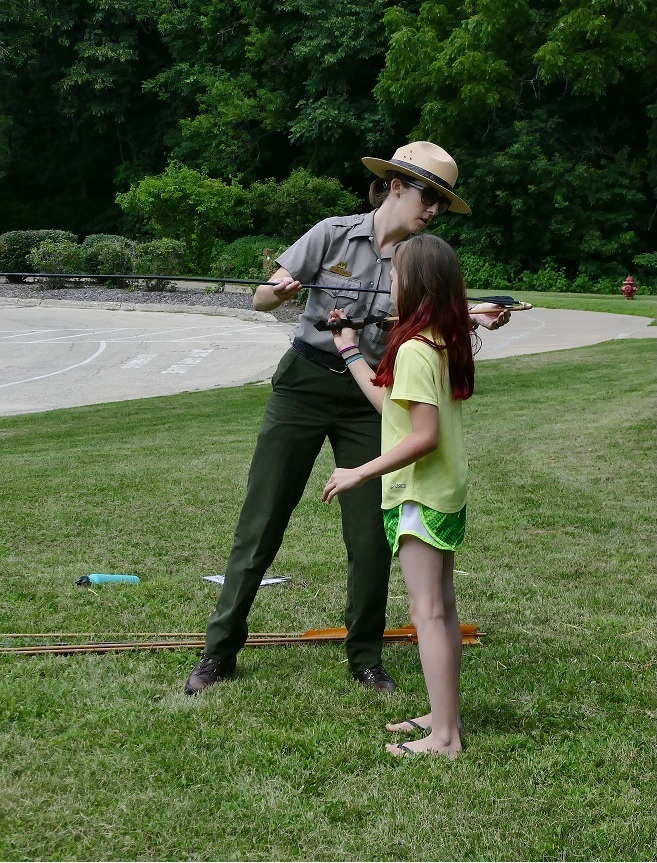 News Release Date:
July 25, 2017
Contact: Sheila Oberreuter, 563-873-3491 ext 123
The annual Kid's Archeology Day will be held on Saturday, August 5 from 1:00 to 3:00 p.m. at the Visitor Center. All ages are invited to participate in the events which will take place rain or shine and is free of charge.
A variety of activities offer kids the opportunity to learn about the past by trying their hand at decorating clay, basket weaving, fur trade era beaded bracelets, spear throwing with an atlatl and American Indian games.
Kids visiting Effigy Mounds can also participate in a Junior Ranger program by picking up a Junior Ranger Book and completing age appropriate activities to earn a new wooden Effigy Mounds Junior Ranger badge.