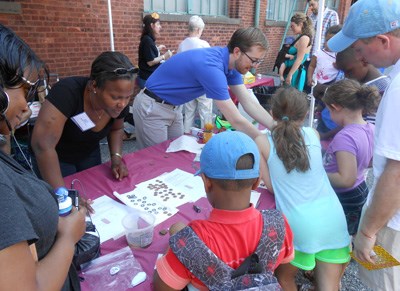 Saturday, June 6, 2015
Edison Day and West Orange Street Fair 11:00am - 5:00pm
Join us for a day of history, entertainment, food and fun. The annual Edison Day and West Orange Street Fair will take place on Saturday, June 6, 2015.
Explore the Laboratory Complex and listen to a phonograph demonstration, learn to send a morse code message, and see where Thomas Edison and his staff worked on many inventions.
Check out the activity tent and learn to play Thomas Edison's favorite game Parcheesi, challenge your friends to a game of Edison Jeopardy and see if you can do a science experiment just like Edison.
When you are done exploring the Laboratory Complex, check out the car show and street fair. Then grab some food and head over to rock concert performed by the Grip Weeds.
For a full listing of activities, download the Edison Day Activity Flyer.