Edison and The Rise of Innovation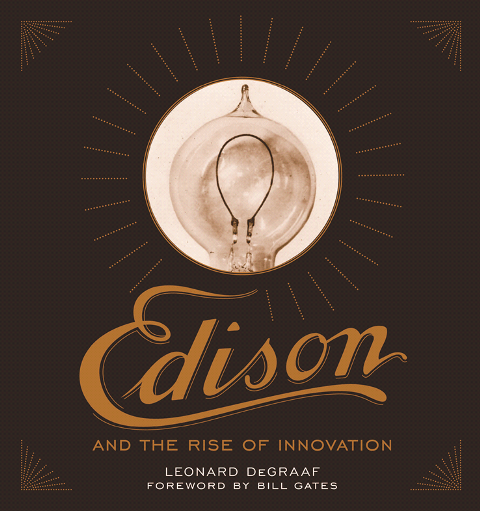 The man who engineered the modern world comes to life like never before in "Edison and The Rise of Innovation", a new book published by Sterling Signature in October 2013.
Perhaps America's first business celebrity, Edison was more than history's most prolific inventor. By combining his technical genius with well-equipped labs, skilled workers, and a knack for self-promotion, Edison created a world-renowned brand and revolutionized the way we develop new technologies. Featuring the vast collections of Thomas Edison National Historical Park and photographs from the Henry Ford Museum, the Edison & Ford Winter Estates, and other historic sites, park archivist Leonard DeGraaf offers a fresh look at Edison's long career, from his formative years as a telegraph inventor in the early 1870s to his extraordinarily productive years at his West Orange laboratory. Exhibiting rare and never-before-seen color photographs, advertisements, and laboratory notebook excerpts, this lush volume reveals the iconic inventor and entrepreneur as never before.
Last updated: February 28, 2014