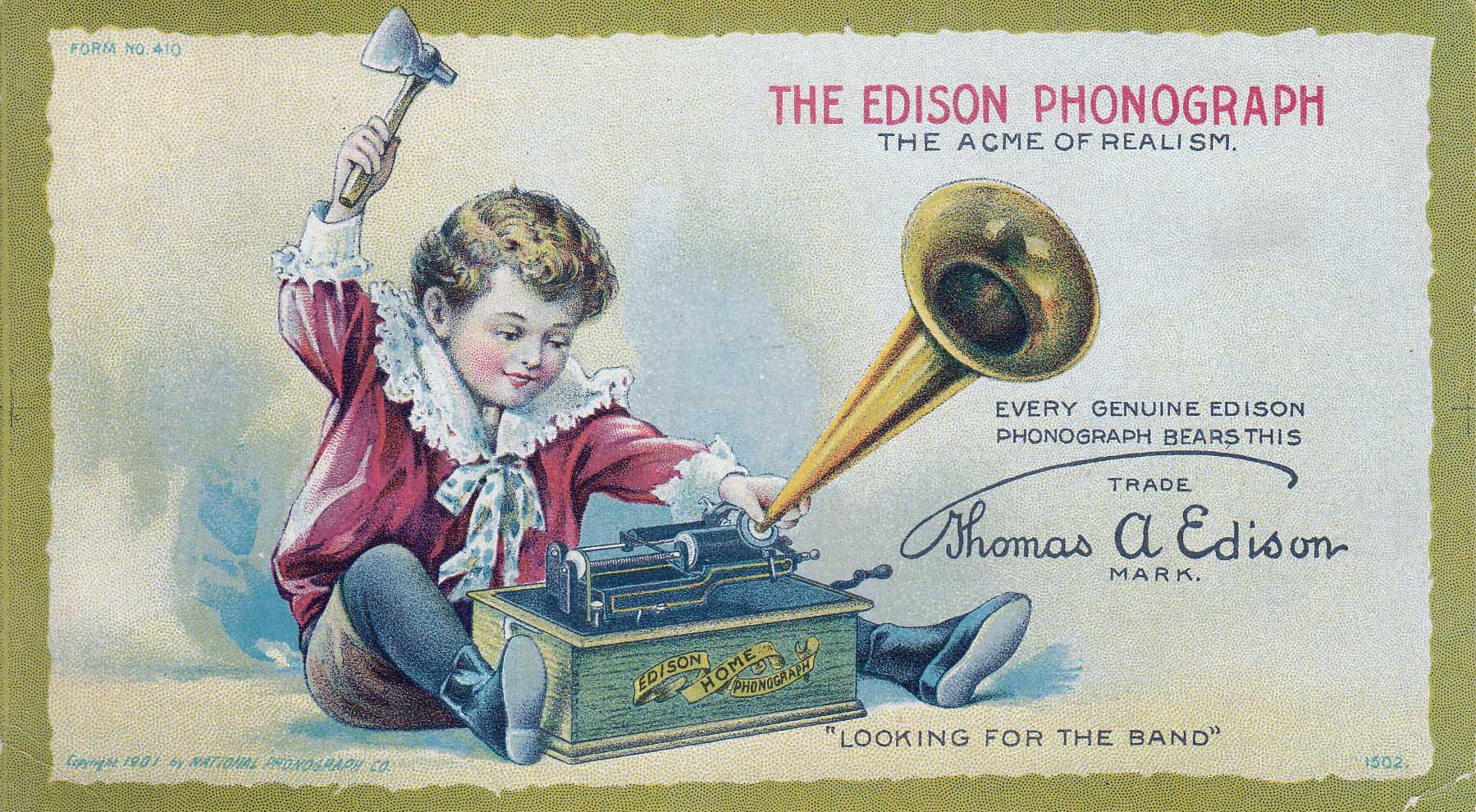 Transforming the phonograph into a viable commercial product was a major focus of Thomas Edison and his West Orange laboratory at the turn of the 20th century. Mass produced commodities swarmed the marketplace as America evolved into a nation of consumers. Although Edison had envisioned the phonograph in mostly business settings, it was the entertainment value of his product that brought it straight into American homes. 
While Edison had to deal with the technical aspects of both the machines and the cylinders, his salesmen across the country had to effectively market the phonograph to a wide audience. Facing stiff competition from Victor and Columbia, however, meant sales would not come easily.  
While the Victor Talking Machine Company saw success in its mass-advertising campaigns, Edison firmly believed in the technical superiority of his machines. Dealers were thus encouraged to demonstrate the phonograph publicly and window displays frequently enticed the public to hear the difference in quality for themselves. 
By the 1920s, Edison adjusted his marketing campaign by placing demonstration phonographs in local shops and stores, an experiment that worked on a small scale, but could not be replicated nationwide. As Edison lost sales to competition and the radio rose to prominence, production ceased in fall 1929.