Innovation--Edison and Beyond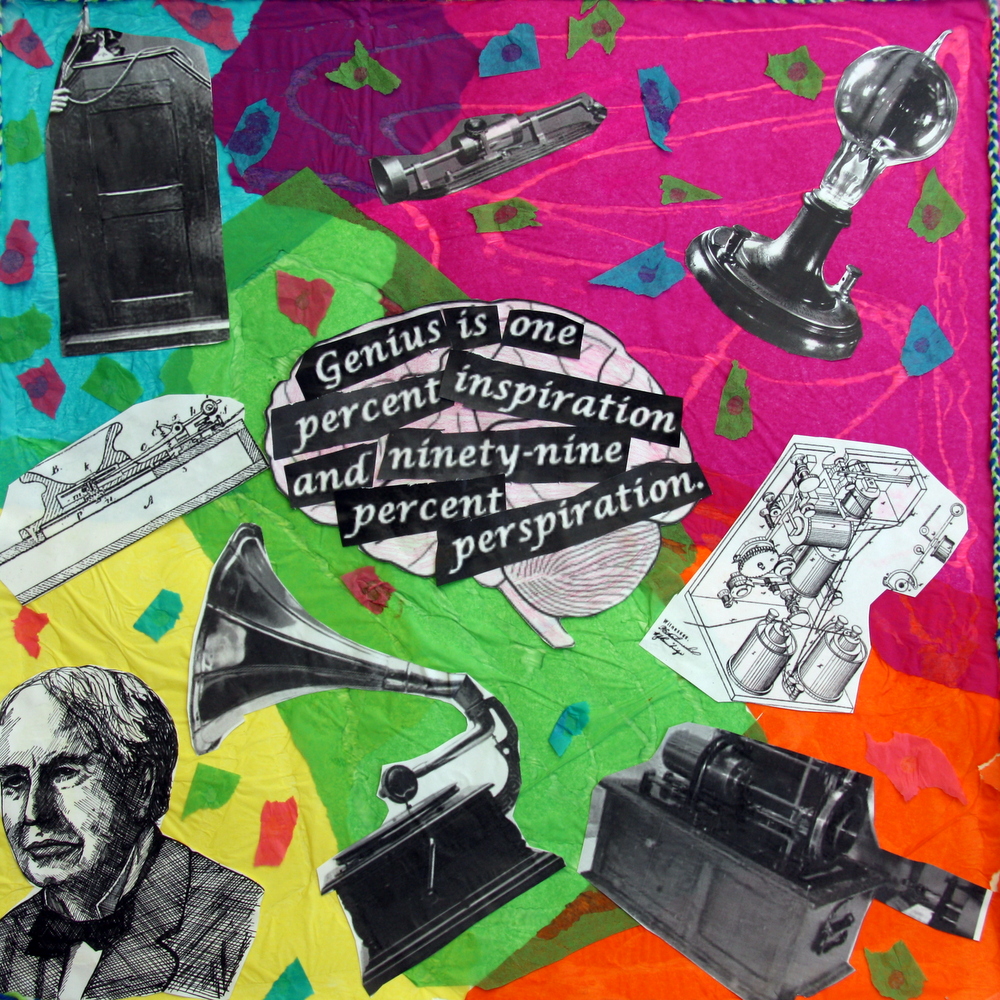 Thomas Edison NHP is participating in the Dream Rocket Project, an initiative of the International Fiber Collaborative. The project is in the process of collecting 8,000 works of art that will be stitched together to wrap a Saturn V Moon Rocket replica at the U.S. Space & Rocket Center in Huntsville, Alabama. According to their website, "we have received submissions from individuals residing in 17 countries, 46 states and 363 communities." The themes expressed in the artworks cover anything from "science, space, technology, [and] conservation," to "education, freedom and equality." 
According to DRP organizer Jennifer Marsh, "Through this exhibit, visitors will see the many ways that students have expressed their understanding of what innovation, creativity and imagination means to them. By exposing students to the importance of collaboration through multi-disciplinary approaches, we hope to inspire them to feel the freedom to dream big." 
As part of our "Innovation—Edison and Beyond" exhibit here at the Edison site, we are exhibiting some 183 pieces of artwork completed by 594 students at 23 schools, including 41 classes and 10 after school programs. Submissions range from all over New Jersey to Ohio, Missouri, Indiana, Pennsylvania, Kansas, and Texas. The exhibit here at TENHP will run through the summer, so be sure to stop by and see all the excellent work done by the students. For more information on the Dream Rocket Project,
visit their website here
! See the
Flickr gallery here
!